Product was given to me in order to post my honest opinion.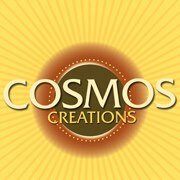 On days I work as a substitute teacher, I need snacks to help me get through the day. Some days are more tiring than others, but a great snack during recess is a vital part to my day. Cosmos Creations has been a great option for me, especially their single serving sized bags.
I was able to try the whole line of Cosmos Creations. Their puffed corn comes in a variety of flavors, satisfying both the savory and sweet tooth. Their flavors include Spicy Sriracha (my favorite!), Sea Salt & Vinegar, Aged Cheddar & Cracked Pepper, Sea Salt & Butter, Coconut Crunch, Salted Caramel, Caramel, and Caramel Apple Crisp. Doesn't every flavor sound amazing?!?!?!