Product was given to me in order to post my honest opinion.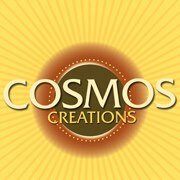 On days I work as a substitute teacher, I need snacks to help me get through the day. Some days are more tiring than others, but a great snack during recess is a vital part to my day. Cosmos Creations has been a great option for me, especially their single serving sized bags.
I was able to try the whole line of Cosmos Creations. Their puffed corn comes in a variety of flavors, satisfying both the savory and sweet tooth. Their flavors include Spicy Sriracha (my favorite!), Sea Salt & Vinegar, Aged Cheddar & Cracked Pepper, Sea Salt & Butter, Coconut Crunch, Salted Caramel, Caramel, and Caramel Apple Crisp. Doesn't every flavor sound amazing?!?!?!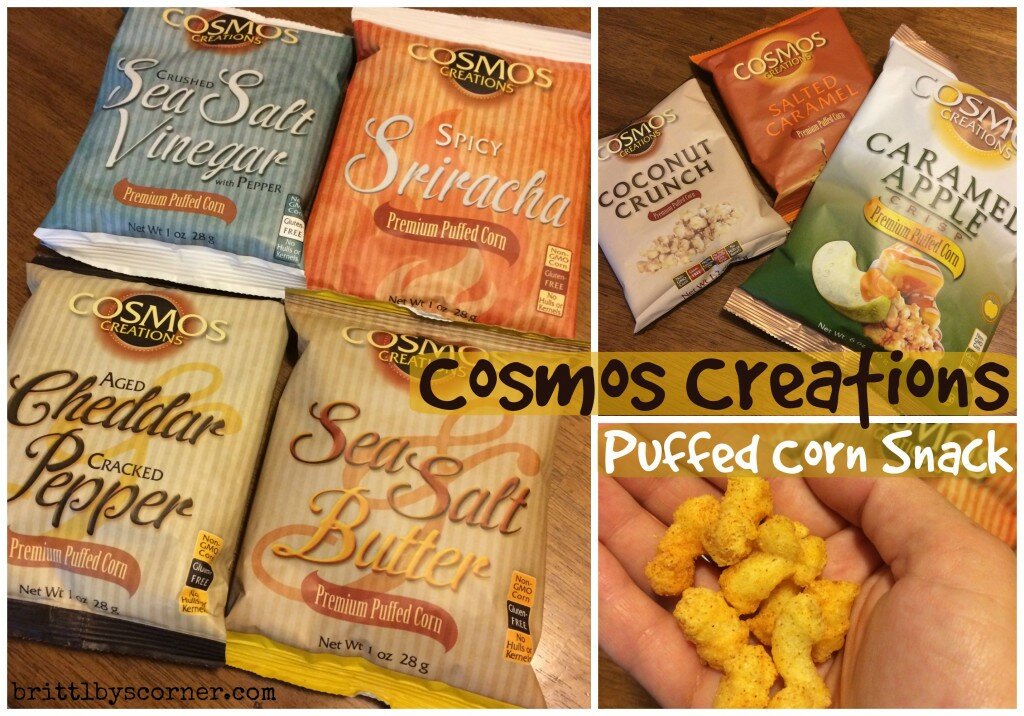 Out of the savory options, the Spicy Sriracha is my favorite, but I truly enjoyed all of them. They are all full of flavor and a very filling snack. The sweet options are very sweet and more like a treat than a snack. If you are craving something sweet, then look no further, especially if you like caramel! I love caramel, and I was able to turn one serving into two since just half a serving satisfied my craving.
Cosmos Creation's flavors are catered to adults. While I have tried other puffed corn snacks before, these flavors are ones my kids probably wouldn't crave, well at least not the savory ones. But as an adult I enjoy the added cracked pepper and intense flavors. I am sure my kids would love the caramel puffed corn…if I would share it with them!
All Cosmos Creations puffed corn snacks are made with non-GMO corn, are gluten and trans fat free, and have no kernels or hulls. You can buy Cosmos Creations directly on their website, at certain retail stores, and on Amazon.
Connect with Cosmos Creations on , , and .