I received this product for free from the sponsor of the Moms Meet program, May Media Group LLC, who received it directly from the manufacturer. As a Moms Meet blogger, I agree to use this product and post my opinion on my blog. My opinions do not necessarily reflect the opinions of May Media Group LLC or the manufacturer of this product.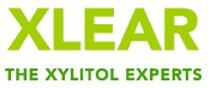 Xlear is a company dedicated to making products out of xylitol. Their product line includes Spry Dental Defense, Xlear Sinus Care, and Natural Sweeteners.
Spry uses xylitol in their oral care. Their line ranges from toothpaste, to mints, to gum, and more. Xylitol has proven benefits for your teeth and gums. Not only does it naturally sweeten the products, but it aids in fighting tooth decay and cavities, and promotes healthy gums. All Spry products are sugar free and made with all natural non-GMO ingredients.
Xlear uses xylitol to help relieve congestion due to a cold, flue, allergies, and sinus issues. Xlear Sinus Care products help clean, moisturize, and rinse away nasal congestion, allergy irritants, and other harmful pollutants. Xlear is the only sinus system that contains xylitol. The solution includes water, xylitol, salt, and grapefruit seed extract, and are all non-GMO.