I received this product for free from the sponsor of the Moms Meet program, May Media Group LLC, who received it directly from the manufacturer. As a Moms Meet blogger, I agree to use this product and post my opinion on my blog. My opinions do not necessarily reflect the opinions of May Media Group LLC or the manufacturer of this product.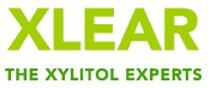 Xlear is a company dedicated to making products out of xylitol. Their product line includes Spry Dental Defense, Xlear Sinus Care, and Natural Sweeteners.
Spry uses xylitol in their oral care. Their line ranges from toothpaste, to mints, to gum, and more. Xylitol has proven benefits for your teeth and gums. Not only does it naturally sweeten the products, but it aids in fighting tooth decay and cavities, and promotes healthy gums. All Spry products are sugar free and made with all natural non-GMO ingredients.
Xlear uses xylitol to help relieve congestion due to a cold, flue, allergies, and sinus issues. Xlear Sinus Care products help clean, moisturize, and rinse away nasal congestion, allergy irritants, and other harmful pollutants. Xlear is the only sinus system that contains xylitol. The solution includes water, xylitol, salt, and grapefruit seed extract, and are all non-GMO.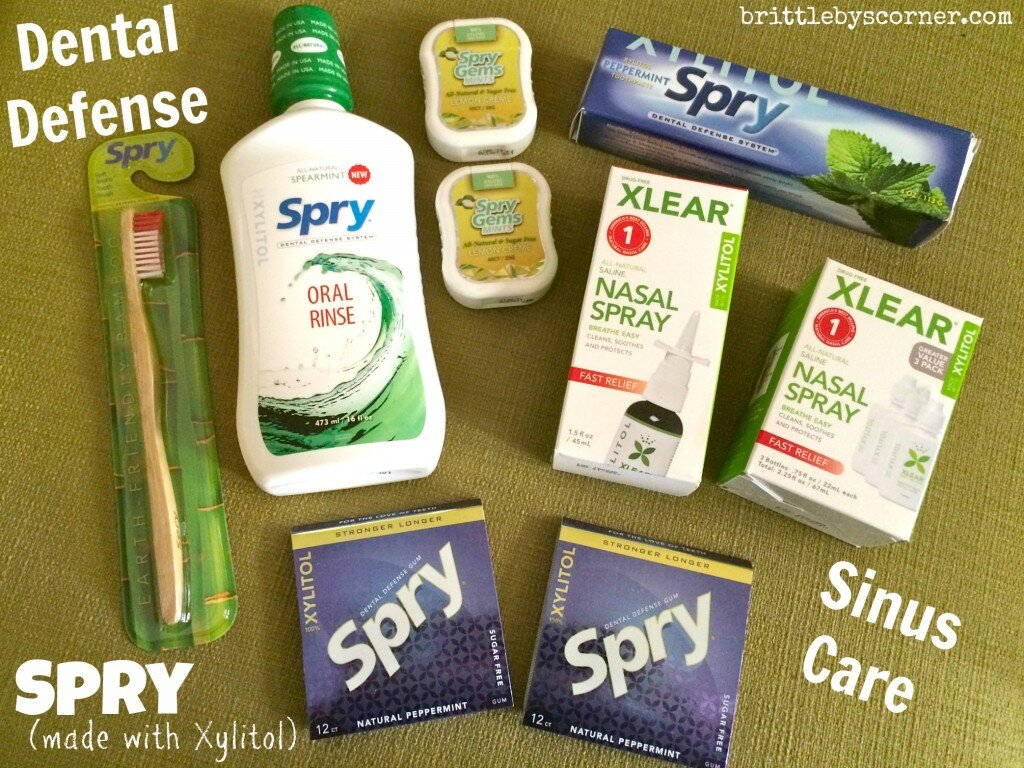 I was sent a Xlear Care Kit which came with dental and sinus care products including gum, mints, toothbrush, toothpaste, oral rinse, and sinus sprays. I haven't chewed gum in years. I used to enjoy chewing gum when I was younger, but stopped when companies started switching to certain sugar-free options. I didn't know much about these sugar alternatives, so it was easier to just give up gum. I will admit that there are ideal times for gum though. So I have enjoyed Spry gum. I know like to keep the 12-pack in my purse at all times.

Spry Gems combine the benefits of xylitol with
natural flavorings and calcium to create a pHbalanced
formula for advanced oral health.
The mints are tasty. I was sent the Lemon Creme Gems, which are sweet and lemony. Not really minty, but nice to suck on when I need a sweet treat or are in-between meals. I was sent the Peppermint Spry toothpaste which is minty. I prefer minty toothpastes to fruity ones, so this toothpaste works well for me. The oral rinse is nice to use in-between brushings, and I prefer to use it in the mornings, but either morning or evening works. The Spry bamboo toothbrush is a great alternative to synthetically made brushes because they are sustainable, biodegradable, and eco-friendly.

Xylitol increases mineral absorption into the
enamel of the teeth, resulting in greater protection
with a clean, fresh feeling that really lasts.
I was also sent a some sinus care products in both a mist and spray form. These saline products are mixed with xylitol to wash, hydrate, and moisturize the nasal passages. These solutions are non-addictive.

When used twice a day, Xlear nasal spray not only
hydrates the sinuses and nasal passages but it
also helps to wash away airborne contaminants
and pollutants that lead to many common upper
respiratory problems.
I have enjoyed using these products and I look forward to trying the rest of their products. You can buy their products online and at select retail stores. Here are the individual prices of the products I reviewed:
12 pieces of Spry Gum retails for $2.29.
40 count Spry Gems retail for $2.19.
Spry Toothpaste retails for $5.99 each.
Spry Oral Rinse retails for $6.99 each.
Spry Bamboo Toothbrush retails for $3.89 each.
One 1.5 oz. container of Xlear Nasal Spray retails for $14.99 and will last 2-3 months with daily use.
The Xlear Nasal Spray Economy Pack contains three .75 oz. squeeze bottles and retails for $18.99.

Purchase the Xlear Care Kit, valued at $65, for only $25 now through June, 30th 2015. Click here to take advantage of this special offer.
Use coupon code SAVE50
Expires 6/30/15
Connect with Xlear on and .