Product was given to my Discover with Dr. Cool in order to post my honest opinion.
I have another great Discover with Dr. Cool kit to share with you! My kids loved the Crystal Growing Kit! Now they get to dig for real bugs!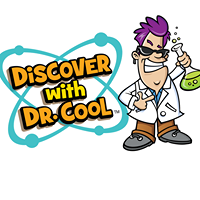 Discover with Dr. Cool is awesome company. They have a huge line of science related activities, where kids get to explore and discover the cooler side of science. The earth science kits offer hands-on experience, whether they are cracking open geodes, examining real bugs, or unearthing fossils. These kits were created from scratch by a husband and wife team; one who knows about rocks, minerals, and crystals, and the other, a school teacher. You can see how their combined knowledge makes for great adventurous science kits.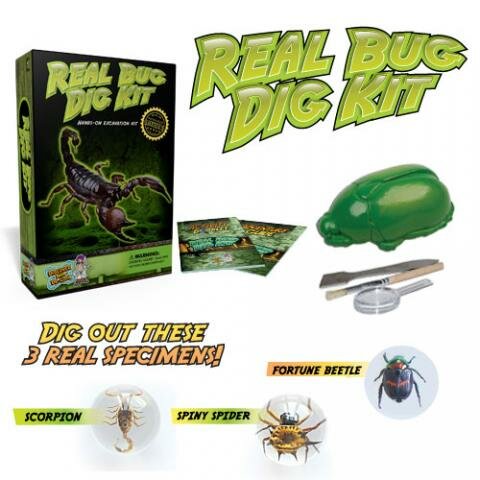 The Bug Excavation Kit is perfect for kids who like to explore and learn with their hands. Your kids will get to become paleontologists, digging for real specimens. The kit contains 3 real bugs including spiny spider, fortune beetle, and scorpion preserved in acrylic. The kit includes a digging tool, brush, and magnifying glass; everything you need for your dig. The kit also comes with an activity book and an information guide with cool science facts about bugs.

The bugs are hidden inside the green beetle shaped block. Using the excavation tools, my kids were able to break through the beetle. My kids enjoyed digging around in the beetle.  I think this kit works better for older kids since it was hard work for my 5 & 6 year old. It was fun digging through the beetle and trying to find the bugs. It took us at least 20-30 minutes to find all the bugs! My kids were in awe when they finally saw the bugs!
There is a lot of information about bugs in the information guide! My kids also enjoyed doing all the activities in the Activity Guide, especially the crossword puzzle, hidden pictures, and connect-the-dots.
You can buy the Real Bug Dig Kit for $11.99 online. This kit has won the Brain Toy Gold Award – Academic's Choice 2013.

Connect with Discover with Dr. Cool on and .
 
Which kit would your child most like?

I received one or more of the products mentioned above for free using Tomoson.com. Regardless, I only recommend products or services I use personally and believe will be good for my readers.