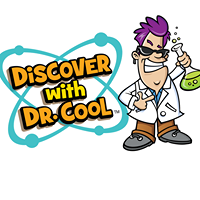 My kids love doing experiments and discovering how things work. We recently made a volcano out of baking soda, vinegar, and dish soap. They loved watching it spew!
Discover with Dr. Cool has a huge line of science related activities, where kids get to explore and discover the cooler side of science. The earth science kits offer hands-on experience, whether they are cracking open geodes, examining real bugs, or unearthing fossils. These kits were created from scratch by a husband and wife team; one who knows about rocks, minerals, and crystals, and the other, a school teacher. You can see how their combined knowledge makes for great adventurous science kits.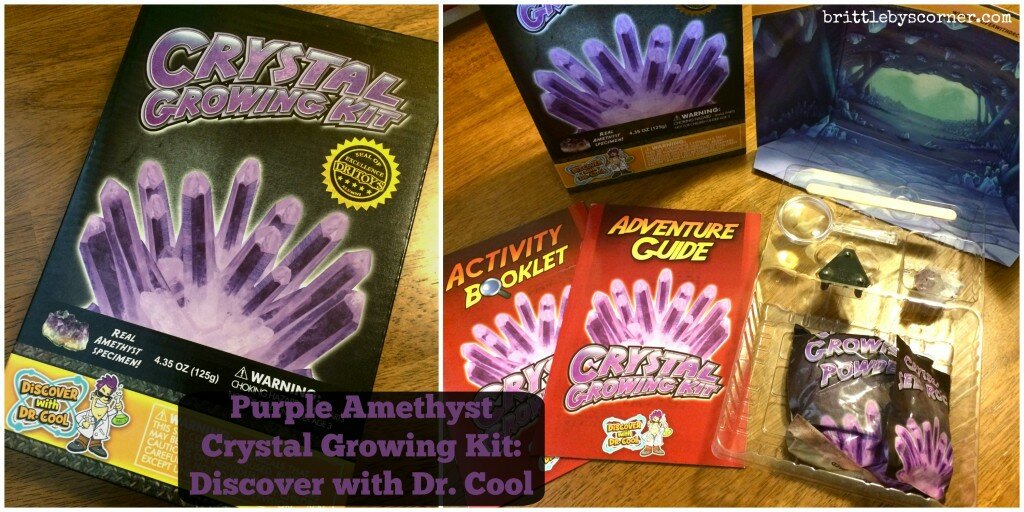 My kids were very excited to try out the Amethyst Crystal Growing Kit. They took turns mixing in the powder and loved how the water turned a deep purple.
Together we sat and read about crystals and how they form in the Information Guide. My kids also enjoyed the activity book! The kit came with one small amethyst crystal that my kids could examine with a magnifying glass and use it to compare to the one they grew. They truly loved this whole process.

After mixing the crystal growing powder in the water, we added the seed rock, and patiently waited for it to start growing.
Days went by and we noticed some crystallizing along the inside of the glass bowl. If we looked closely, we could see crystals forming in the seed rock. Everyday my kids got home from school, they would check on the crystal to see if it grew. We made sure to put the glass bowl on the part of the kitchen counter where it wouldn't be disturbed.
So after a week or so, I realized that our crystal was not growing like it should. I realized the crystal growing powder didn't dissolve like it was supposed to since I didn't heat the water up enough. Instead of getting a crystal rock, we got a crystal disk, which is pretty cool! My kids love that they can see the crystals forming all over the disc. It is so unique!

You can buy the Purple Amethyst Crystal Growing Kit online for $9.99 or on , along with many other science discovery kits!

Connect with Discover with Dr. Cool on and .

I received one or more of the products mentioned above for free using Tomoson.com. Regardless, I only recommend products or services I use personally and believe will be good for my readers.