Product was given to me in order to post my honest opinion.

While at Expo West in March, I was able to meet up with a company called Kaeng Raeng. Their focus is to be naturally healthy on both the inside and outside. They offer a detox cleanse as well as beauty products, along with a fiber supplement and a Green Energy Superfood drink powder.
I was given the opportunity to try out their beauty line which includes a body scrub, face mask, and serum. All of their products are cruelty free, gluten free, non-GMO, vegan, and made in the USA.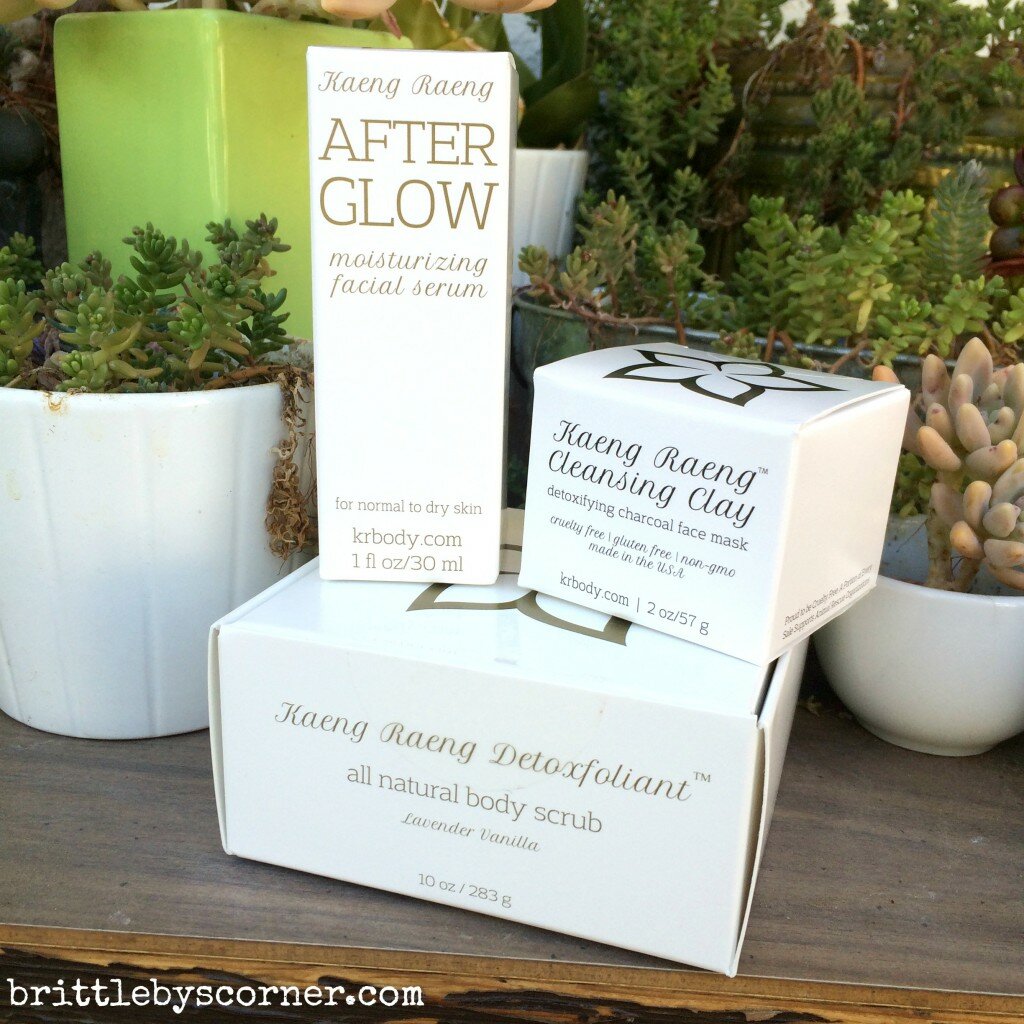 The lavender vanilla detoxfoliant body scrub is made with pink Himalayan salt, giving the scrub its pink tint. I love the texture of the scrub and that it wasn't too oily. I found that my skin drank up the oil and the salt exfoliated, which left my skin feeling soft and moisturized. Definitely not too oily!

The detoxifying charcoal cleansing clay face mask can be used once a week to draw out impurities and give your skin a renewed, fresh feeling. The Cleansing Clay is made up of two highly absorptive clays and activated charcoal, which is an absorptive carbon that can attract and hold 200 times its volume in impurities. Isn't that amazing!
To use the mask, apply a thin layer to your face and let it dry for 10 minutes. You will feel a tingling sensation and tightening as the clay dries. Then use a black washcloth, since the black charcoal will stain, wet it and scrub in circular motions to remove the dried clay. As it is being removed, it also felt like a micro scrub which helps remove any dead skin. It definitely left my face feeling refreshed and clean.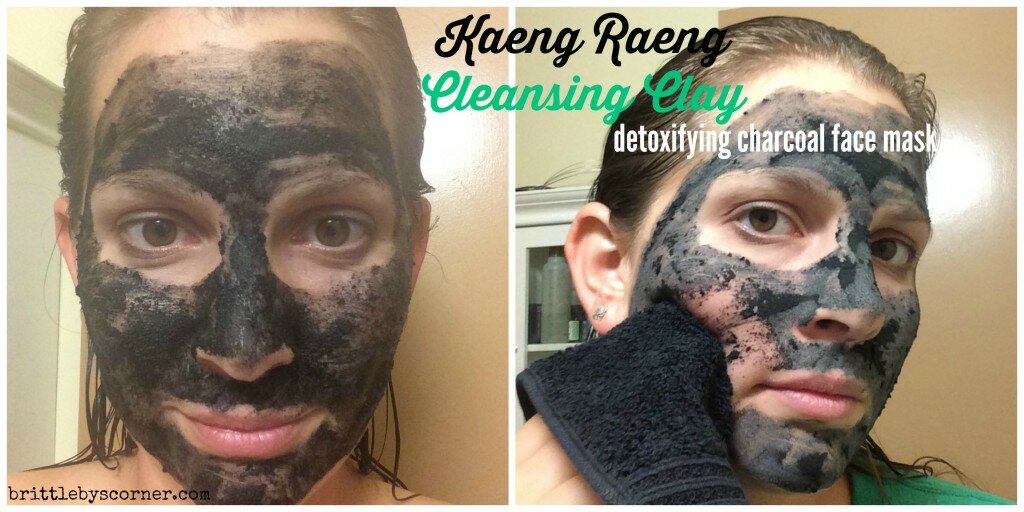 Following the charcoal mask, I use the After Glow moisturizing facial serum. This serum should be used at night for those that have normal to dry skin. The serum helps brighten and renew the skin. It is made up of a blend of essential fatty acids, tocopherols (vitamin E) and phenols, carotenes, and squalene. These all help fight free radical damage all while minimizing lines and leaving your skin glowing.

Their beauty products are all made with all-natural ingredients. You can find the ingredients for each product listed on their website.


I would love to try their detox cleanse someday. The cleanse comes in powdered form, but lives up to the healthy juice cleanse you may be familiar with. You can choose from a 3 or 6 day cleanse, but the best part is that eating raw fruits and veggies is encouraged throughout the cleanse. I could definitely get on board with that! Wanting to eat something is what was hard for me the last time I did a cleanse. I imagine that eating fruit and veggies would help with the desire to snack.

I did get to try their Daily Green Energy. This superfood drink mix is made with veggies and fruits as well as a vegan probiotic. I just used my blender bottle to make an on the go snack. It had a simple, sweet taste. It would taste great as a smoothie with some frozen berries. Below you will find the ingredients and you will see why this mix is energizing!

Check out the beauty products and more on Kaeng Raeng's website. You can purchase these products individually or you can purchase packages at a discount! You can also connect with them on , , , and .