Product was given to me in order to post my honest opinion.
I take great care of my face, but tend to neglect the rest of my body. I apply sunscreen when I go to the beach or to the pool for the day, but in general, I never moisturize. My feet are really dry this summer, but I don't put lotion on them like I should. Sometime I just get too lazy and think that I'll just do it the next day.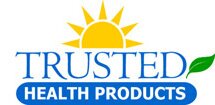 With Trusted Health Products, I have found the perfect solution. You may remember that company from a few months ago when I reviewed their morning and evening facial moisturizers. This Amazingly Beautiful collection continues with their Body Moisturizer and Revitalizer. It conveniently comes with a spray pump. Just like the facial moisturizers, this is not oily on my skin, even though it is made of oils.