Product was given to me in order to post my honest opinion.
I take great care of my face, but tend to neglect the rest of my body. I apply sunscreen when I go to the beach or to the pool for the day, but in general, I never moisturize. My feet are really dry this summer, but I don't put lotion on them like I should. Sometime I just get too lazy and think that I'll just do it the next day.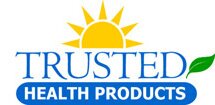 With Trusted Health Products, I have found the perfect solution. You may remember that company from a few months ago when I reviewed their morning and evening facial moisturizers. This Amazingly Beautiful collection continues with their Body Moisturizer and Revitalizer. It conveniently comes with a spray pump. Just like the facial moisturizers, this is not oily on my skin, even though it is made of oils.

With just three sprays, I can moisturize my whole leg. I also like that my skin doesn't feel too oily and my hands don't have a film over them. I also stay moisturized all day. I use the moisturizer mostly on my legs and arms.

The Amazingly Beautiful Moisturizer is made with orange, almond, lime, lemon, olive, and avocado oils. It is made without preservatives, parabens, petroleum-based oils, synthetic chemicals, and artificial fragrances and colors. It is also with GMO free ingredients. Use this moisturizer to help decrease the appearance of spider veins and blemishes. It also smooths the appearance of rough skin patches. Reduce the appearance of age spots, discoloration, and sun spots.
You can also use this moisturizer as an underarm deodorant. It smells great! There are many uses for this moisturizer. If you are searching for a moisturizer, then I suggest you try out Amazingly Beautiful Body Moisturizer and Revitalizer. You can purchase this Amazingly Beautiful Moisturizer & Revitalizer on Trusted Health Products' website for $24.97.
Connect with Trusted Health Products on and .
Trusted Health Products would like to give THREE of my readers a chance to win an Amazingly Beautiful Body Moisturizer and Revitalizer. This giveaway is open to U.S., Canada, Europe, and Australia only. You – or anyone in your household – may win one bottle of Amazingly Beautiful one time only. Previous winners please do not apply. Enter to win on the Rafflecopter form below. This giveaway ends 9/11. Good Luck!
FREE OFFER
For a limited time, the manufacturer is willing to offer my readers one FREE bottle. They said they would love to have our readers try out Amazingly Beautiful Body Moisturizer And Revitalizer and agreed to send one bottle FREE if our readers would pay a minimal shipping and handling charge. This is a one-time only offer! Click Here To Get Your FREE Bottle Now!