Product was given to me in order to post my honest opinion.
We all want to lead healthy, active lives and inspire our families and friends – enjoy a tea moment anywhere anytime with the stylish and convenient solution for teas, herbs and fruit infusions 'on the go'.
 
The Libre Tea Glass is a pretty and practical choice for convenient leaf tea 'on the go'. Its removable filter keeps all the leaves, or the bag, in the glass away from your mouth – great for fruits or soothing herbal elixirs. You can create your own flavorful beverage and enjoy. Wonderful herbal teas are a great way to wind down at the end of a long day. Our 'how to video' shows 3 ways to use and brew tea.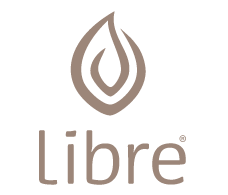 The 100% BPA free, Libre tea glasses keep drinks hot or cold, are very durable and ensure a fresh taste every time due to their easy wash glass interior – its the only to go thermos you'll need at the soccer field, yoga class, on a hike, the morning dog walk or curled up on the couch. We love to inspire tea moments anywhere, anytime – take a sip, watch your tea leaves dance and enjoy relaxing tea moment for yourself.
This holiday give your friends and family an inspired and unique gift you can use all year round. Choose from our Classic Collection – sophisticated metal trim with gold detailed lids, or our Libre Life Collection – bright, joyful patterns – and watch the leaves dance. We have great deals on 6pcs Holiday Gift Paks for all the tea lovers on your list.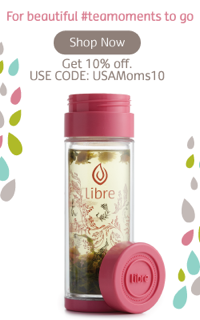 My readers get to save! Great for Holiday Gifts, Calm moments and Traveling!
Enjoy a tea moment at Libre Tea – 10% off til Nov15 – Use code USAMoms10