There are times when I just want a simple sweet snack that isn't processed and is more than fruit. I have seem multiple recipes for energy bites, so I thought I would create one with ingredients I like!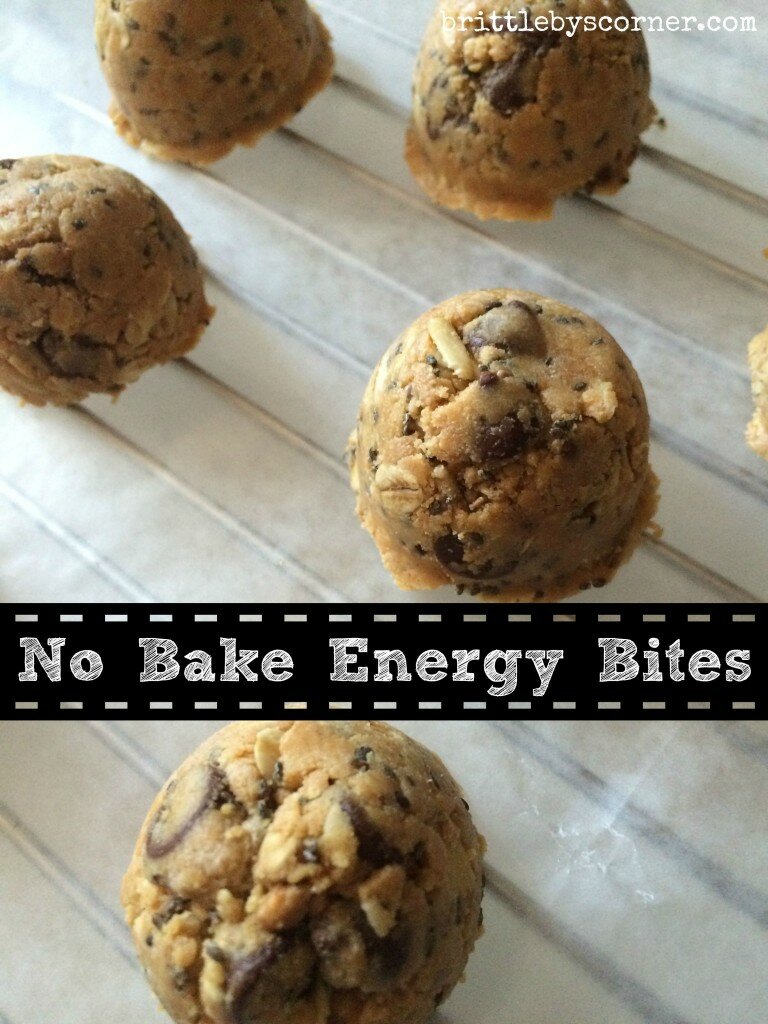 For these sweet energy bites you will need:
1 serving of your favorite Protein Powder
1/2-1 cup Oats
3/4-1 cup Natural Peanut Butter
1 Tbsp. Chia Seeds
1 Tbsp. Honey
Dash of Vanilla
Chocolate Chips

Combine all ingredients in bowls till well mixed. Roll into balls and store in the fridge. You can store the balls in the freezer for a longer shelf life. Freeze on baking sheet, then put in a sealed container. Just grab one when you need a sweet treat or a blast of energy. You can customize the bites to accommodate a wide variety of ingredients to suite your taste buds. Dates, shredded coconut, flax seed, nuts, raisins, cranberries…
What ingredient would be a must have for your energy bites?