Product was given to me in order to post my honest opinion.
My kids love fruit snacks, but I don't love what all fruit snacks are made with. Not all fruit snacks actually have fruit in them. One of my favorite brands is YumEarth. They offer fruit snacks that are made with real ingredients.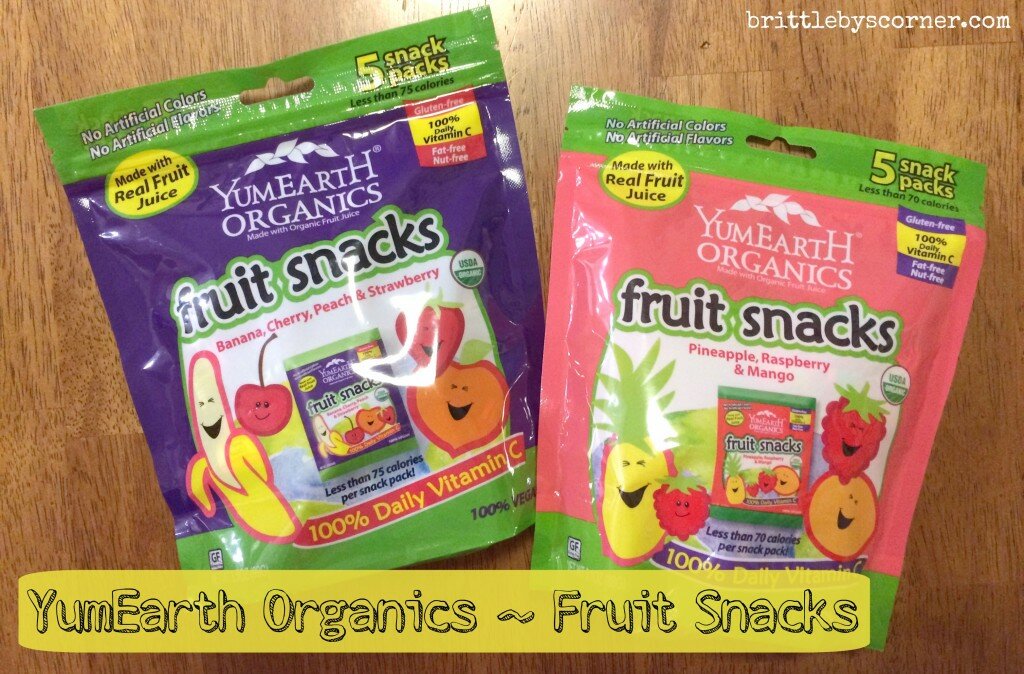 I like to toss fruit snacks in my kids' lunches once or twice a week and I refuse to buy fruit snacks made with high fructose corn syrup. YumEarth Fruit Snacks are free of corn syrup, and made with no artificial colors or artificial dyes. Each pouch contains 100% of your daily Vitamin C and is dairy, soy, and gluten-free. The fruit snacks are vegan and made with organic fruit juices.
To be honest, I also love YumEarth Fruit Snacks. I sneak a package for myself when my kids are not around. These are great treats to take on the go since they are in individual packages. And like I already mentioned, they are great for both kids and adults.

YumEarth offers a variety of organic and natural candies including lolly pops, Sour Beans, gummy bears, and more. You can buy these candies and more on their website and Amazon.
Connect with YumEarth on , , and .