I received this product for free from the sponsor of the Moms Meet program, May Media Group LLC, who received it directly from the manufacturer. As a Moms Meet blogger, I agree to use this product and post my opinion on my blog. My opinions do not necessarily reflect the opinions of May Media Group LLC or the manufacturer of this product.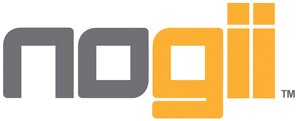 NoGii, pronounced n0h-jee, was developed by Elisabeth Hasselbeck. Her line of protein products is certified gluten free and made with sustainably sourced ingredients. These products have an ideal balance of protein, fat, and carbohydrates, and do not contain high fructose corn syrup, trans fats, or hydrogenated oils.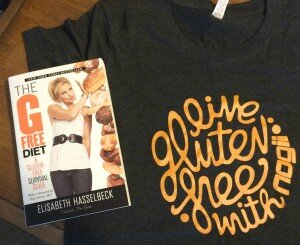 The line of products include gluten-free protein bars, protein powders, and paleo bars. I was sent a wide selection of NoGii products including a t-shirt and Elisabeth Hasselbeck's book "The G-Free Diet". This book will help you with all things gluten, including: where to find it, how to read food labels, how to target gluten-free products, create G-Free shopping lists, recipes, and how to manage G-Free living with family and friends.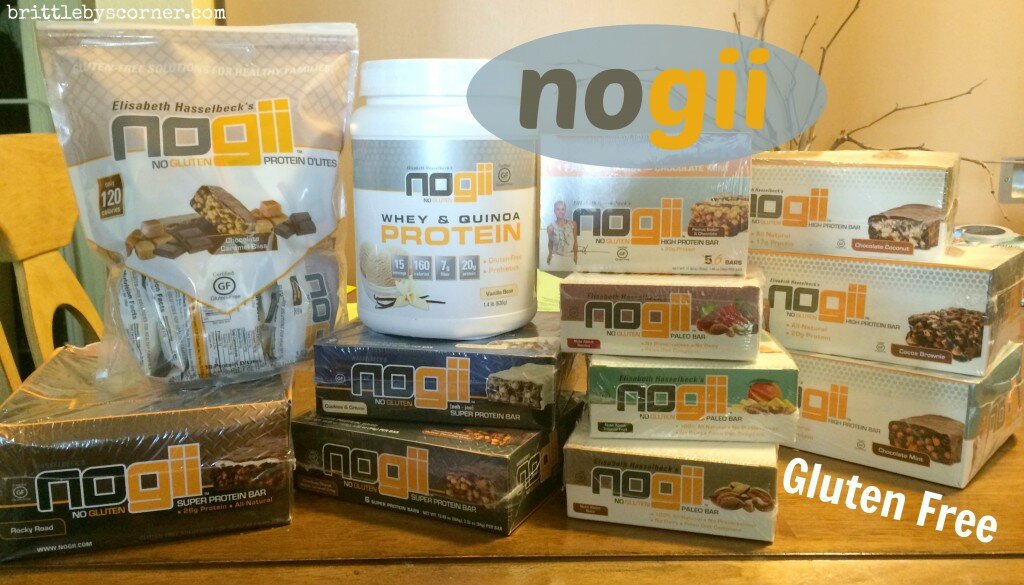 I was able to try a wide variety of gluten free NoGii products. My favorites are the Chocolate Caramel Bliss Protein D'Lites and the Nuts About Berries Paleo Bars. The whole line is designed to take with you on the go. Individually packaged, there is a bar that will work for you and your situation.
I will grab a D'Lite for an afternoon snack. It is also sweet so it satisfies my occasional sweet tooth. The Nuts About Berries Paleo Bar is sweet and fruity. It is like a fruit snack for an adult! The paleo bars are perfect for a mid-morning snack.
As a mom, sometimes I am late getting out the door in the morning with my kids, so a protein bar is perfect to grab for a meal on the go. As a substitute teacher, having healthy snacks on hand is essential to making it through the day.

The product line includes:
High Protein Bar – Comes in 4 flavors: Peanut Butter & Chocolate, Chocolate Coconut, Chocolate Mint, and Cocoa Brownie. Each bar offers 17-20 grams of protein.
Super Protein Bar – Comes in 3 flavors: Cookies & Cream, Choc PB Caramel, and Rocky Road. Each bar offers 26-30 grams of protein.
Paleo Bar – Comes in 3 flavors: Nuts About Berries, Nuts About Nuts, and Nuts About Tropical Fruit.
Protein D'Lites – Comes in 2 flavors: Chocolate Caramel Bliss and Cookies & Cream Dream. Low in calories and offers 7-9 grams of protein each.
Whey & Quinoa Protein – Comes in 2 flavors: Cocoa Chocolate and Vanilla Bean. Is a blend of Whey powder (lean protein with complete profile of amino acids and branched chain amino acids) and Quinoa powder (higher in unsaturated fats and lower in carbohydrates).
I am really impressed with the whole NoGii line. I like their wide variety of products and flavors. You can find their products online or at a store near you. Connect with Nogii on , , and .
How do you incorporate healthy snacking into your lifestyle as a busy mom? Enter the NoGii TABLESETTERS Contest for a chance to win a trip to New York City, where you'll meet and have lunch with Elisabeth Hasselbeck! To enter, visit the , and complete the entry form. Hurry! Contest ends on July 31st, 2015.