Product was given to me in order to post my honest opinion.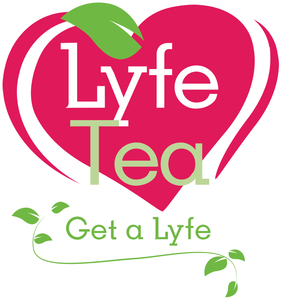 I think health is on most people's minds as they start the New Year. I know that I am trying to incorporate more exercise into my daily schedule, along with healthier eating habits. I was excited when I found Lyfe Tea, a company that is dedicated to helping people cleanse their bodies naturally.
Lyfe Tea has created a morning and evening tea blend that will help you feel your best. The teas are not only rich in antioxidants, but they are designed to rid the body of fat while improving your overall body function. The teas will help in controlling weight and aid in circulatory function. As you drink the tea daily, both morning and evening, you will rid your body of toxins.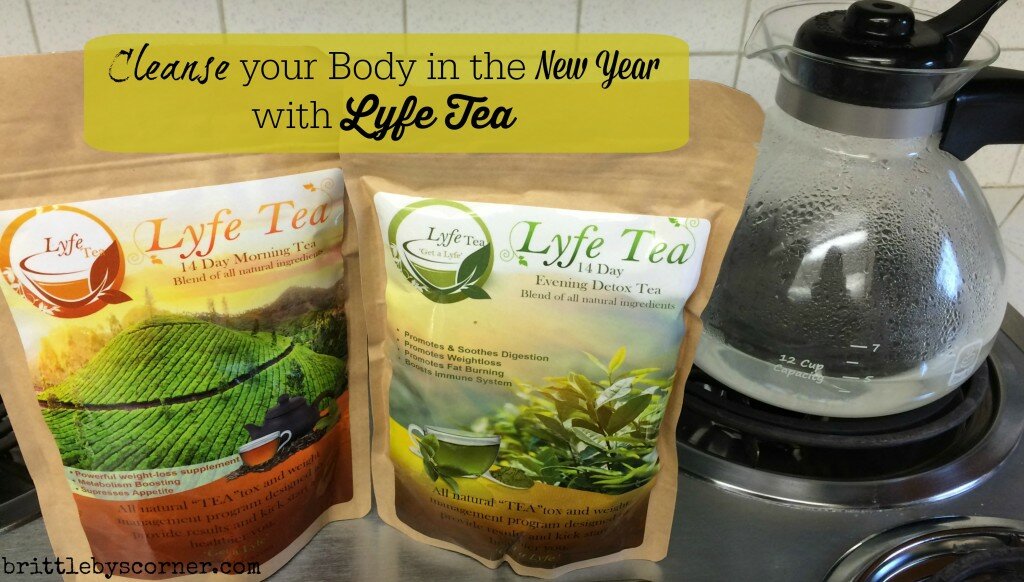 The teas cleanse out your entire digestive tract, removing unwanted toxins that may be preventing you from losing weight, making you bloated, and/or preventing you from absorbing all of the nutrients from the food you eat. This results in feeling tired and sluggish on a daily basis. The Detox Tea allows your body to rid itself of Toxins that may have been building up over the years. The "tea"tox helps boost energy and metabolism, as well as allows impurities to leave your body.

The morning tea blend is called Skinny, while the evening tea is called Detox. Every morning boil water and add one tablespoon of Skinny Lyfe Tea to the infuser, then steep for 5-10 minutes. Remove the tea bag and enjoy! The Skinny tea is made of Moringa, Guarana, Green Tea, Yerba Mate, Ginger, and Lemon. Skinny Lyfe Tea does contain some caffeine. I think this tea is sweet on it's own, but you can add a honey, lemon, or another natural sweetener.
Every evening, boil water, and add one tablespoon of Detox tea to an infuser. Steep for 2-5 minutes, then remove and enjoy. This tea is smooth, but not as sweet as the morning blend. Sweeten as you wish. I prefer it unsweetened! The Detox tea is made of Senna Leaf, Senna Pods, Nettle Leaf, and Senna Fruit. The Detox tea will induce a laxative effect within 10-12 hours. Please do not use the Detox Lyfe Tea if you are any of the following: Under 12 years old; pregnant or breastfeeding; or experiencing severe abdominal pain, nausea or vomiting after drinking. Make sure that you only steep for 2-5 minutes the first night, then you can gradually increase steep time as your body becomes accustomed to the tea.
Learn more about the ingredients here. Skinny Lyfe Tea Detox is recommended to be taken in conjunction with a healthy energy-controlled diet and regular exercise.
For the past two weeks, I have been drinking the Skinny Lyfe Tea Detox, morning and evening. I am enjoying this cleanse and I have experienced the effects of the Detox. I am not only enjoying the tea during the cold weather, but I am seeing the results of drinking it daily. I am seeing an increase of energy as well! I still have a few weeks left and I can't wait to see how my body continues to respond.

I was sent the Skinny Lyfe Tea 28 day Teatox. This included 2 bags of Skinny tea and 2 bags of Detox tea, enough for 28 days. This Teatox is valued at $55.95. You can buy this and more online from Lyfe Tea.
Connect with Lyfe Tea on , , and .
Stay tuned for an opportunity to win a Teatox!
Leave a comment below telling me why you would want to win!