Product was given to me in order to post my honest opinion.
My daughter wants to do everything I do! While it is sweet, there are things that she is just not ready for! She is only 4! One thing I do with her is paint her nails. She calls it "paint nolish". I paint her fingers and toes with non-toxic nail polish. Every time I put on makeup, she wants to play with my makeup brushes. I don't ever put makeup on my daughter but she likes how the brushes tickle her face, so I rub them on her face every now in then in a playful manner. I have encouraged my daughter (and son) to use lip balm to keep their lips from getting dry, specially at night. Again, I only provide them with natural options.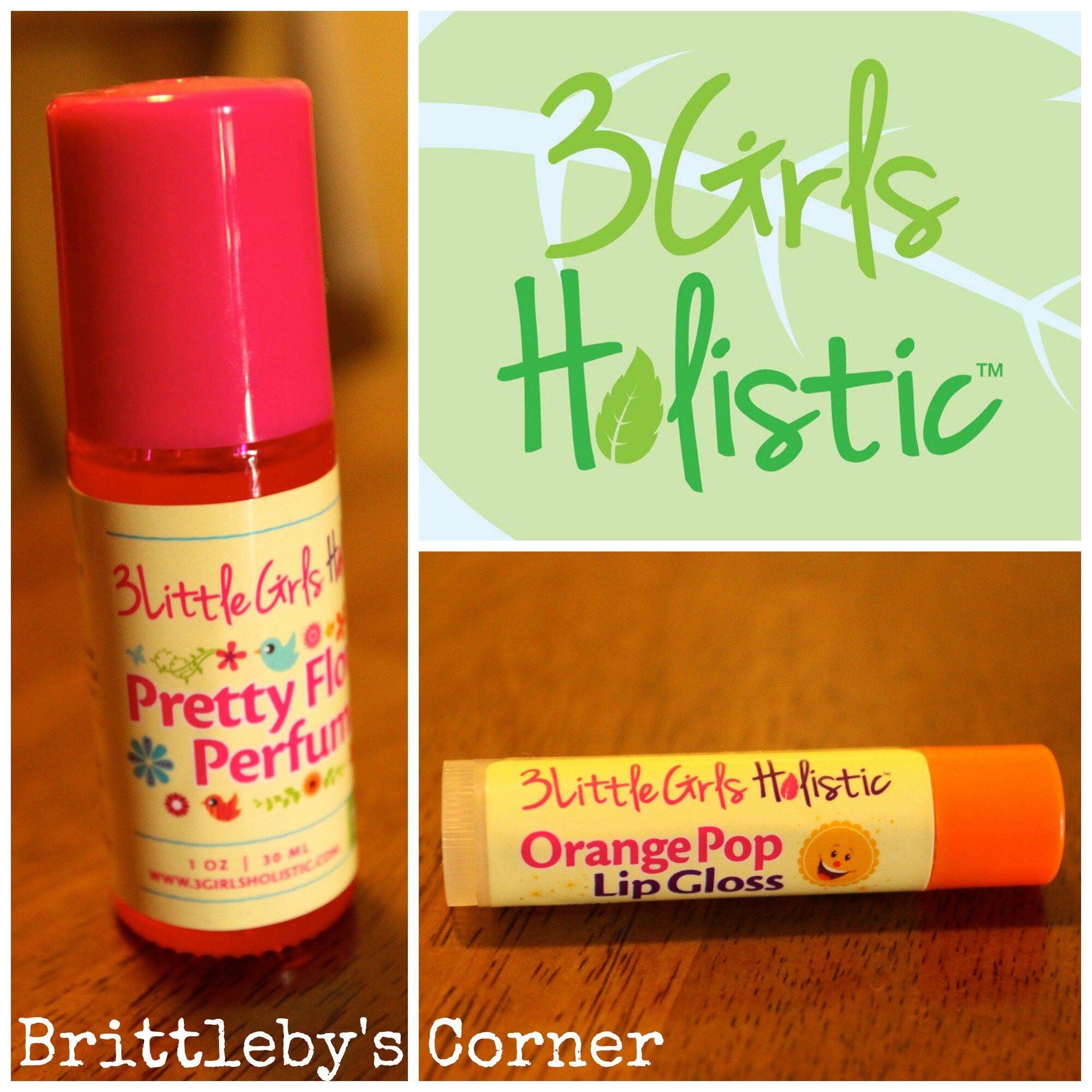 I want to be a good example for my daughter; therefore I only use natural products. I want my daughter to see me using products that are free of dyes, fragrances, and chemicals. When I first saw 3 Girls Holistic, I was impressed by their line of products. Their philosophy is that "You look your best when you feel your best." Their products are designed to nourish the skin and promote overall health. Your skin absorbs whatever you put on it, therefore make sure that what you put on it, you would put in it!
When I saw they had a line especially for little girls, I immediately thought of my daughter who likes to do what I do. Their line consists of lip gloss and perfume. The Orange Pop Lip Gloss is made with Organic Coconut Oil, Organic Castor Oil, Organic Beeswax, Vitamin E, Organic Vanilla Absolute, Organic Tangerine Essential Oil and Organic Wild Orange Essential Oil. This lip gloss smells amazing and is moisturizing. It tastes like an Orange Creamsicle and I just want to lick my lips! My daughter puts on lip balm every night before bed, so she has added this to her routine. Even though it is called a gloss, it looks and works like a balm.
The Pretty Flowers 3 Little Girls Holistic Perfume is made with 100% Organic ingredients including Apricot Kernel Oil, Grapefruit Essential Oil and Lavender Essential Oil. This roll-on perfume is playful and fun for a little girl. I love using essential oils because of their health and wellness benefits. I like the idea of my daughter using essential oils as well. The perfume smells sweet and my daughter sometimes lets me wear it! The scent is very uplifting.
You can purchase these 3 Little Girls Holistic products online. The Orange Pop Lip Gloss is $3 and the Perfume is $18. The perfume comes in 3 different scents. If you know a little girl who wants to be like mom (or auntie), then this would make the perfect Holiday present or stocking stuffer.
Connect with 3 Girls Holistic on and .