I was given product to review in order to post my opinion.

When I first looked into Organic Creamery, I was just looking for organic string cheese options for my kids. My kids love string cheese, but I prefer to only give them organic dairy products. When I saw that Organic Creamery carried string cheese, I knew that this would be a great option for my kids. Little did I know that I would soon fall in love with their cheeses.
Organic Creamery, located in Wisconsin, carries a wide variety of USDA certified organic cheeses. All their cheeses are made with milk from family farms that manage humane animal handling and pasture grazing. The milk is free of hormones, pesticides, and antibiotics. No additional animal remnants or artificial colorings are used to make the cheese.
Organic Creamery carries these cheeses:
As you can see, they carry a wide variety that would suite anybody's desires! I was sent a variety of their cheeses to try out. I was mostly excited for my kids to try out their Silly String Cheese, but once I saw the yummy cheeses I was sent, I was in cheese heaven! I was sent their Silly String Cheese, Pepper Jack, Sharp Cheddar, Parmesan, Feta, Goat, and Blue. Can you see why I was super excited?
In regards to the string cheese, my kids think it is one of the best foods around. I found that if I freeze the string cheese, then put it in their lunch boxes, the cheese will stay cold until lunch time. This also works for day trips! My kids are happy with simple lunches, so I'll put string cheese with crackers, apple or pear slices, and baby carrots and that gets them through the day. Sometimes I will include a sweet, natural treat like Tasty Brand fruit snacks or Veggie-Go's fruit strips.
When I ran out of string cheese to send with them to school, I cut up the sharp cheddar into chunks, so they could eat it with their crackers.  I also froze the cheese chunks to keep them cold. I never got to try the string cheese, but my kids told me they loved it. I did try the cheddar and it was creamy and delicious. I made it into grilled cheese sandwiches for the kids and I over the weekend,  and it was wonderful. My kids like to dip their grilled cheese into tomato soup, and this cheese paired well!
I made a variety of other recipes using the cheese and I will share those later this week. My veggie wrap featured Organic Creamery's Feta Cheese! Can I just add that this was the best Feta I have ever had!!!! It was creamy and rich and added so much flavor to every recipe I included it in.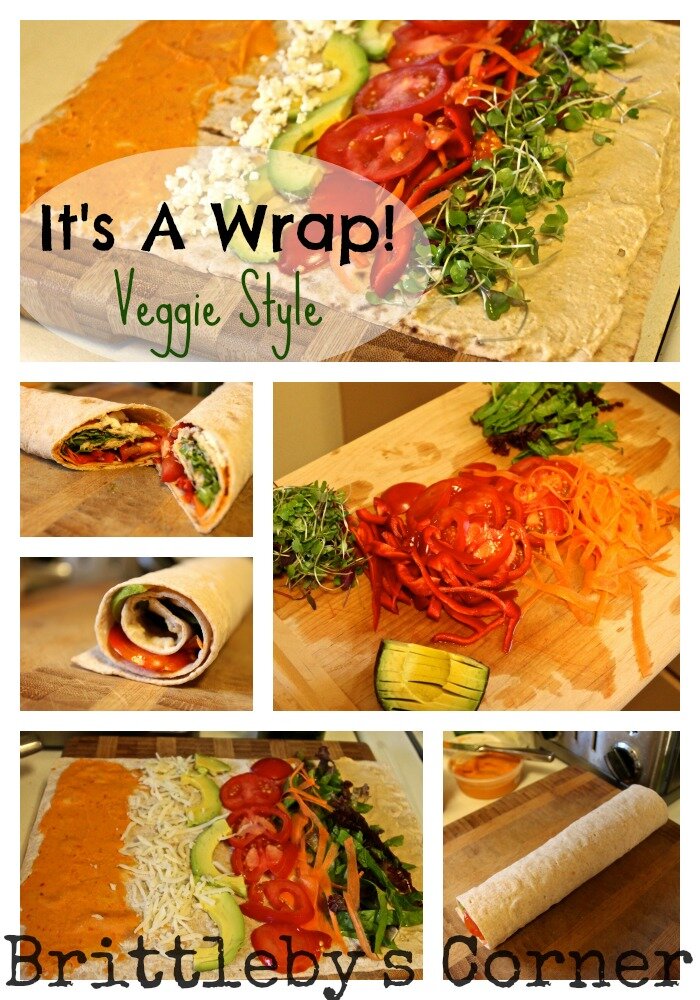 Check out your local health food store to see if they carry Organic Creamery cheeses. You can get a coupon on their website, as well as look up recipes.
Connect with Organic Creamery on , , and .
Organic Creamery would love to give my readers a chance to win a variety of organic cheeses to try out! Enter on the Rafflecopter form below for a chance to win. This giveaway is open to US only and ends 10/24. Good Luck!