With the summer heat, my bananas have started to turn ripe quickly! I decided to whip up a breakfast smoothie for the kids and myself.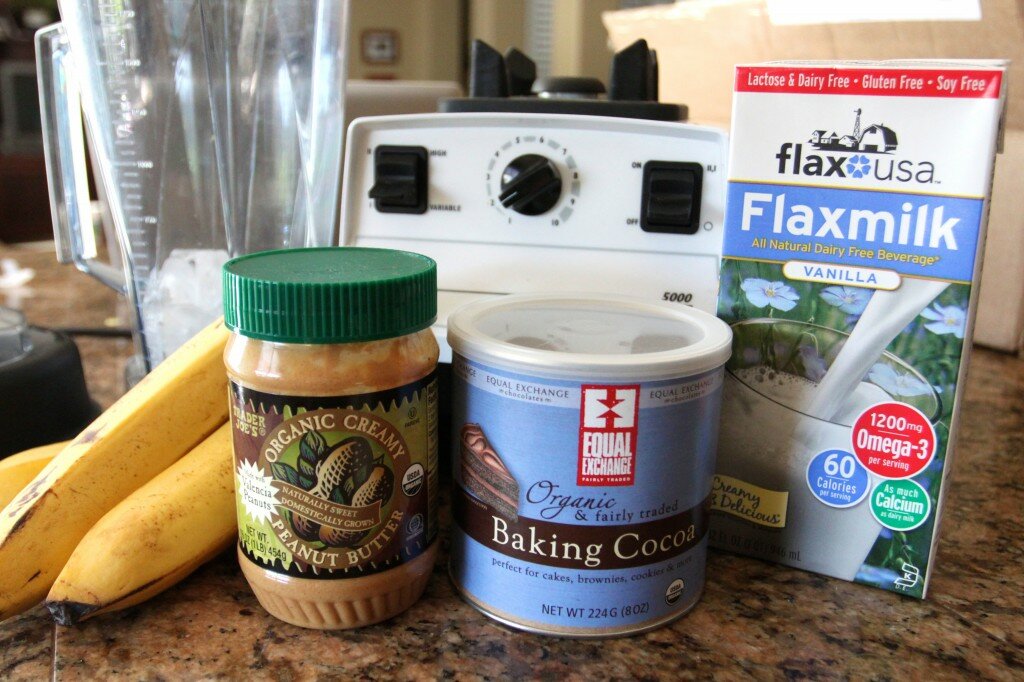 Here is everything you will need to make a banana, peanut butter, chocolate breakfast smoothie.
Start by adding ice to a blender and about three very ripe bananas. My little helpers added the bananas!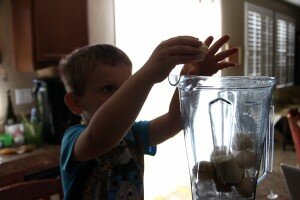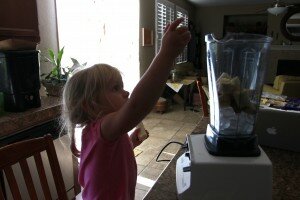 Then I add a large spoonful of organic smooth peanut butter.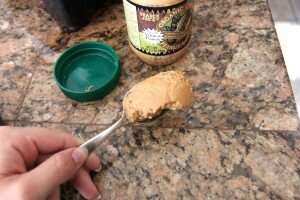 Next add a heaping spoonful of organic (fairly traded) cocoa powder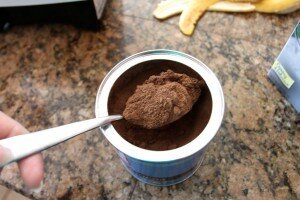 I normally make the smoothie with unsweetened almond milk, but we were trying out this vanilla Flaxmilk. It adds a little vanilla flavor!
***Also add a spoonful of flax if you have it***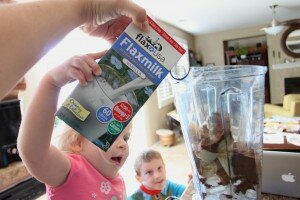 Blend it up!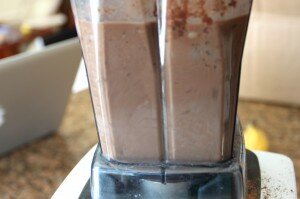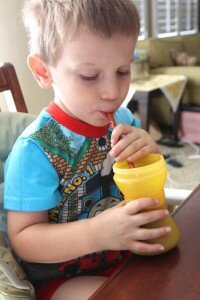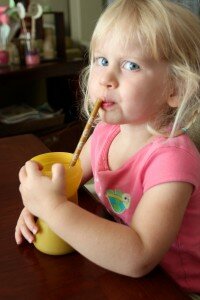 We all enjoy this healthy breakfast treat!
I am going to be linking up with Mama Chocolate for Delicious Dish Tuesday!
Come check out all the great recipes!