With these warm summer days, I want some refreshing veggies. I am on a falafel kick right now. I used to make my own, but it is easier and quicker to preheat frozen ones. I get the ones from Trader Joe's and they are really good. Actually, every ingredient in this recipe is from Trader Joe's!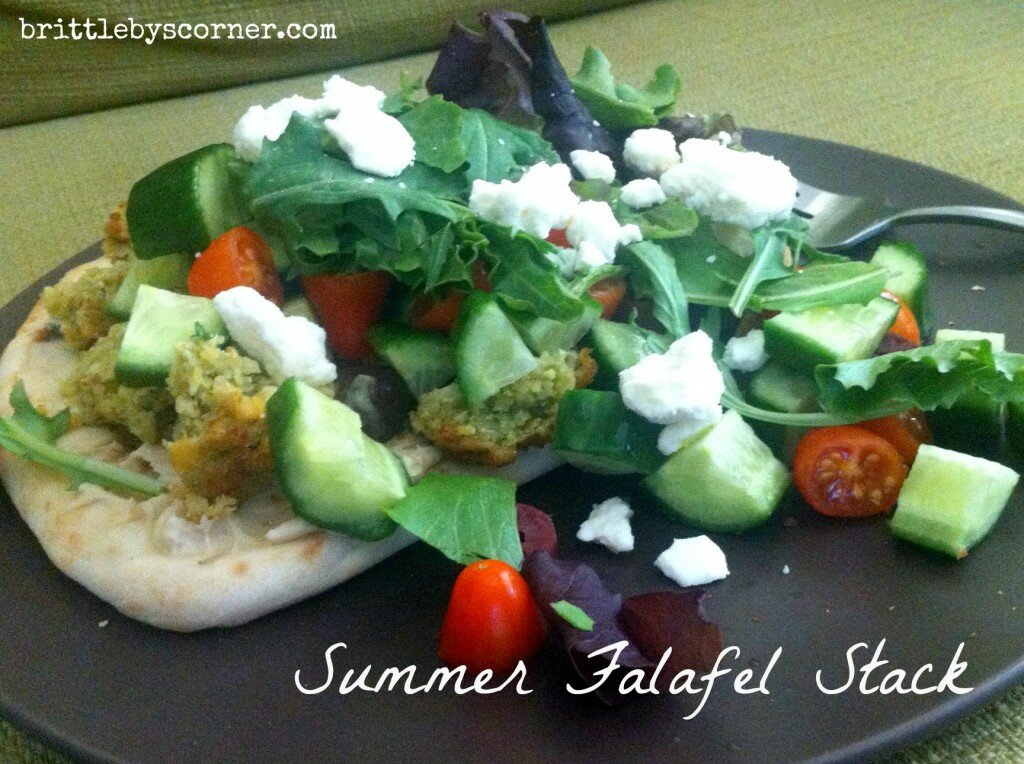 Start by toasting either pita bread or naan. I used the frozen naan from from TJ's.
Once toasted, slather on your favorite hummus. I used original.
Follow the directions for pre-heating the falafels. Once they are heated through, crumble up three and layer them over the hummus.
Next top with mixed spring greens, halved sugar plum tomatoes, sliced Persian cucumbers, and crumbled feta cheese.
Lastly I top the stack with a sprinkle of oregano and freshly squeezed lemon juice.
I recommend organic options when picking out your produce!
This stack is delicious and full of flavor! The freshly squeezed lemon juice and oregano give it flavor without adding on extra calories or  fat. This stack is light but filling. Enjoy!