Product was given to me in order to post my honest opinion.
My hair gets temperamental sometimes and starts acting up when I have been using the same shampoo and conditioner for too long. For some reason, a shampoo and conditioner that have been giving my hair great volume and shine for a few months, may then start giving me oily flat hair. The solution: switch up my shampoo and conditioner every month.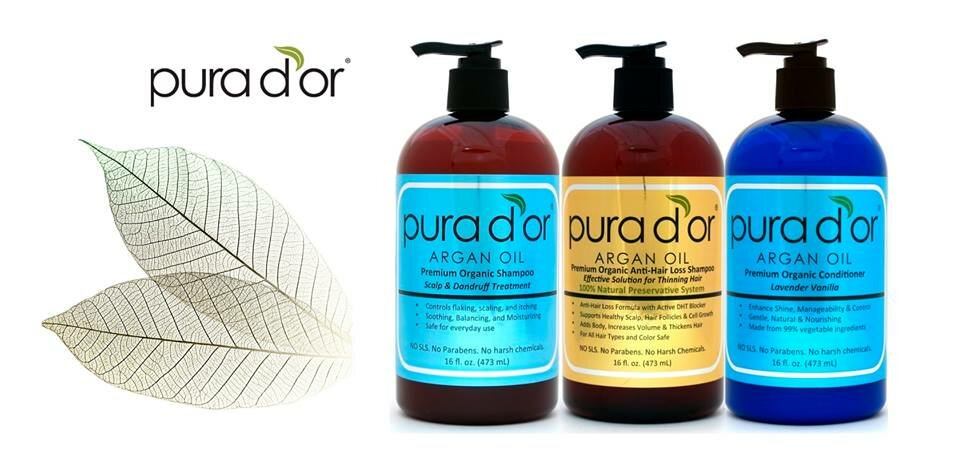 The newest brand I have tried is Pura D'or. Their products all have an organic argan oil base. Pura D'or products are made with at least 95% organic ingredients that are certified by the USDA, CCOF, Soil Association Organic or Canada Organic Regime. Their product line includes hair products as well as nail, skin, and face products.
Argan Oil has many benefits. It adds elasticity to skin, resulting in fewer wrinkles and a more youthful appearance. For hair, argan oil adds moisture and helps reduce fizz.