Product was given to me in order to post my honest opinion.
I love the cooler weather, but it means that someone in my family is inevitably going to get sick. My kids are in school and I work at a school, so we are around kids for a majority of our week. My family takes vitamins and supplements daily, along with eating a healthy, balanced diet, but that doesn't always keep us from catching the latest germ that is going around. When one of us starts to feel under the weather, I turn to natural remedies, essential oils, and natural products I can buy online or at my local grocery store.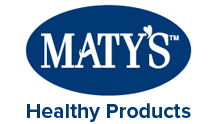 One company that I trust with my families health is Maty's Healthy Products. They offer a wide variety of natural products for the whole family.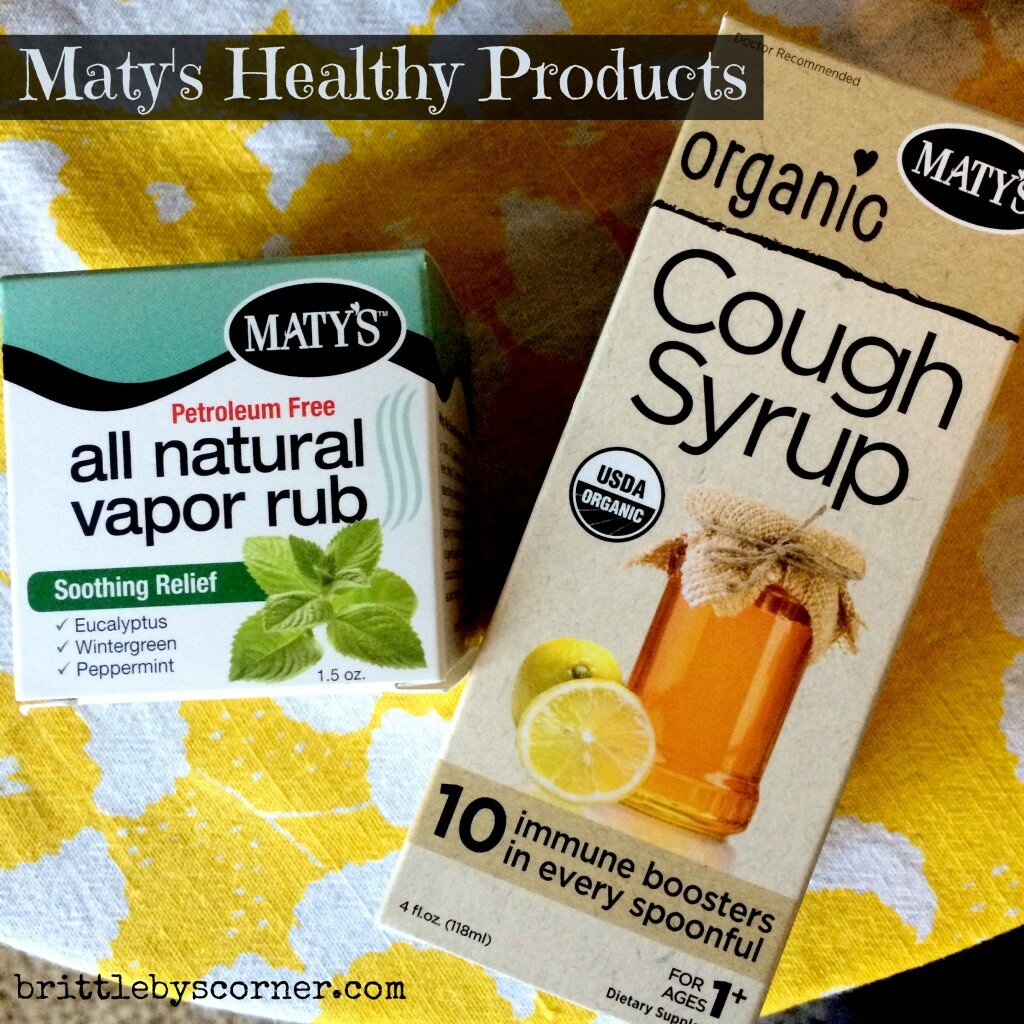 One of my favorite products is their all natural, petroleum-free, vapor rub. It is made with eucalyptus, wintergreen, and peppermint essential oils, which help relieve coughs and congestion. It is the #1 selling all natural vapor rub in the USA and it is a great alternative to Vicks. The rub is Dermatologically tested and appropriate for those who have Diabetes. It can be used on people ages 2 years and older.
The rub smells minty and feels soothing on my chest and neck when my throat is irritated, as well as when I have a cough or congestion. It is easy to apply and works well on every member of my family. My daughter has had a lingering cough, so I have been rubbing this on her chest every night to help soothe the nighttime coughs.

A newer product from Maty's Healthy Products is their Organic Cough Syrup. It is made with a USDA certified Organic Honey Blend and includes 10 immune boosting ingredients, including cinnamon, apple cider vinegar, and cayenne pepper. It can be used by ages 1 year and older to help soothe dry, irritated throats.
I am very impressed by the ingredients found in this cough syrup. It definitely has a kick with the apple cider vinegar and the cayenne pepper! I'm not sure if my kids would like it, but I can handle it. I will be using this through the winter when I get that "feeling" that I am starting to get sick. And I have to say that I love that it is made with a honey base! Yummy! Truly all natural and made with ingredients that I trust.
Both of these products and more can be found at your local store or Maty's online shop. Some products are available on amazon.
Connect with Maty's Healthy Products on , , , and .