Product was given to me in order post my honest opinion.
I only use natural products for myself, so when it comes to the holidays, I like to give my friends and family members similar products. I want to share my love for natural products with everyone I know. I first met Kaeng Raeng at EXPO West earlier this year. I love their whole line of cleansing supplements and cosmetics.

One of my favorite Kaeng Raeng products is their Cleansing Clay Detoxifying Charcoal Face Mask. This vegan formula eliminates toxins and cleanses your face. The mask can be used during a cleanse to maximize detoxification benefits, as well as on a weekly basis.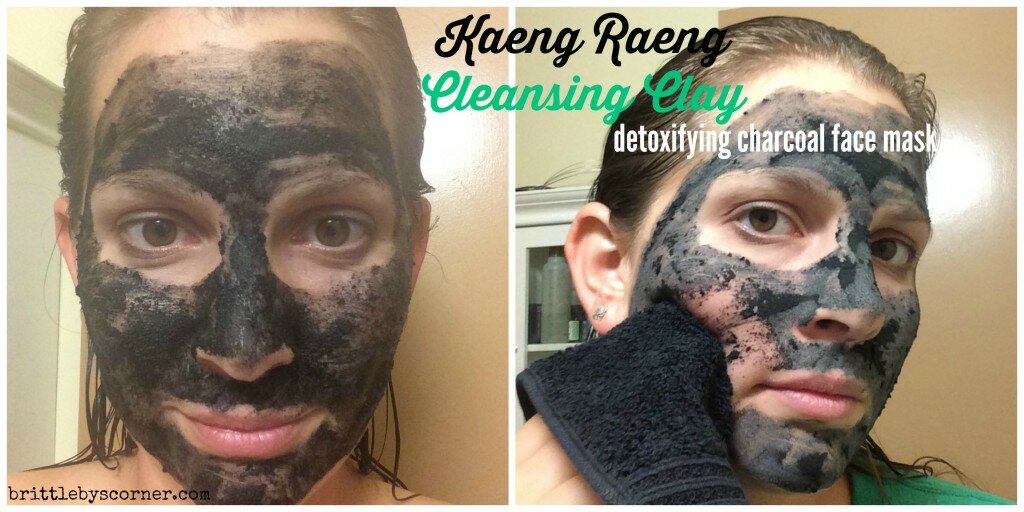 The mask is made with cruelty free, gluten free, and non-GMO ingredients in the USA. Activated charcoal is an absorptive carbon that can attract and hold 200 times its volume in impurities, making it the perfect ingredient to help draw out toxins.
To use, apply a thin layer to a dry clean face and neck. There will be a tingling as it drys. After 10 minutes remove with warm water and a wash cloth in a circular motion. Use a dark washcloth because the activated charcoal will stain. Pat your face dry and follow up with moisturizer.

This charcoal clay face mask is part of my nightly routine once a week. A few nights a week, I try to pamper my face. One night a week I use this mask and throughout the remainder of the week, I use other masks or scrubs I have on hand that have other benefits. I feel relaxed when I pamper myself and at the same time, I am doing something great for my skin!
Kaeng Raeng products would make great Holiday gifts. I also like their line of cleansing drink mixes, but if you are interested in just beauty products, they have a sugar scrub and a serum.
Connect with Karng Raeng on , , , and .