Product was given to me in order to post my honest opinion.
I have been using all-natural home cleaners in my home for many years now, but I want to start making my own. Since I use essential oils daily in my home, why not make a few cleaners with the oils.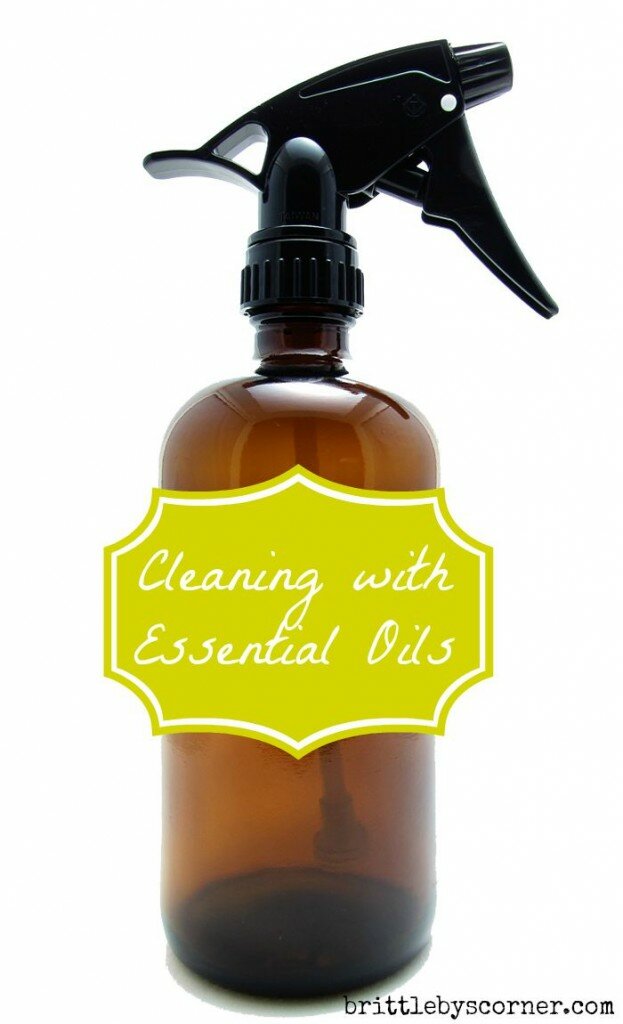 I was given the opportunity to try an amber glass spray bottle from Emmi's Essentials. It is always a good idea to use glass container when using essential oils, especially the citrus ones. This is the largest amber glass spray bottle I have ever seen! It is 16 oz and comes with a pipette and a decorative labels. The spray nozzle is adjustable and the bottle can be reused over and over again.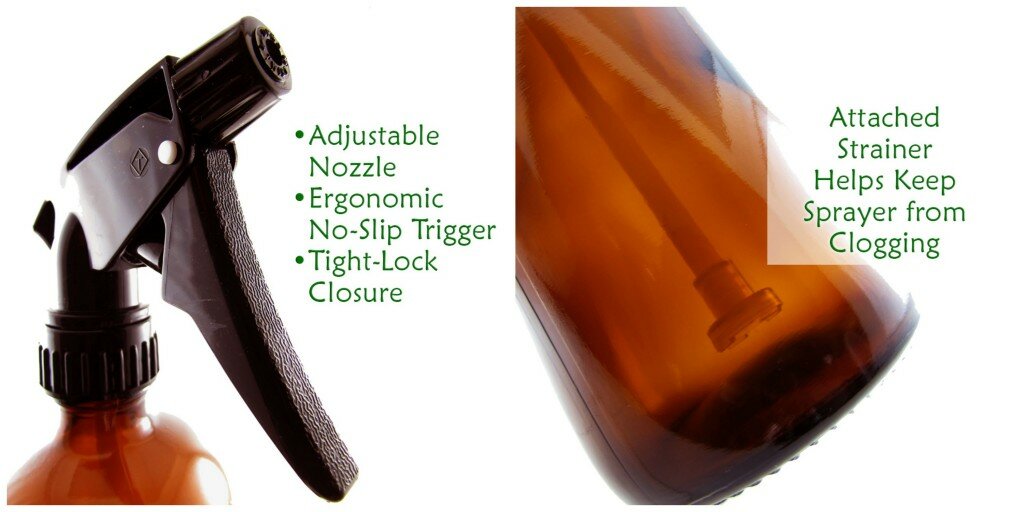 Cleaning Recipes
All-Purpose Kitchen Spray
– 2 cups water
– ¼ cup white vinegar
– 10 drops Lemon essential oil
– 10 drops Lavender essential oil
– 10 drops Lavender essential oil
Combine all ingredients in spray bottle. You can use a variety of essential oils combinations depending on your scent preference. Just make sure the total drops is 30.
Kitchen Sanitizing Spray
– White Vinegar
– 10 drops Tea Tree essential oil
Combine in spray bottle and shake well. Spray on counter tops, wait a moment and wipe away.
Bathroom Sanitizer Spray
– 1/4 cup white vinegar
– 1/4 cup vodka
– 8 drops Lemon essential oil
– 8 drops Lavender essential oil
– 3/4 cup distilled water
Add all ingredients to a spray bottle, and shake thoroughly. Spray on surfaces. Let sit for 10 minutes, then wipe clean. Use for sink, mirror, tub, shower, or toilet.
These are some of the great recipes from Emmi's Essentials DIY Green Cleaning Essentials eBook that comes with your purchase of the amber glass spray bottle. There are many more cleaning recipes in the eBook that will help you make your own household cleaners for your entire home. You can buy the 16 oz Amber Glass Spray Bottle on Amazon and it qualifies for Amazon Prime.
Connect with Emmi's Essentials on , , and .