Product was given to me in order to post my honest opinion.
I had heard of Organic India before but I had never tried their products. Little did I know that their product line was more than just tea! Through Moms Meet, I was able to try a variety of their products.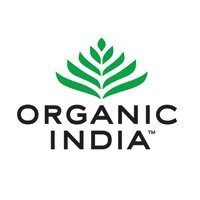 Organic India strives to deliver true wellness through its 100% organic, pure, and natural products. Their objective also includes working with organic farmers in India, providing them premium prices for their crops, and continuing to promote sustainable agriculture. Their Trademark product is Tulsi (Holy Basil) tea, available in over 20 delicious flavors. I was familiar with their tea, but I had no clue that they had such a wide variety!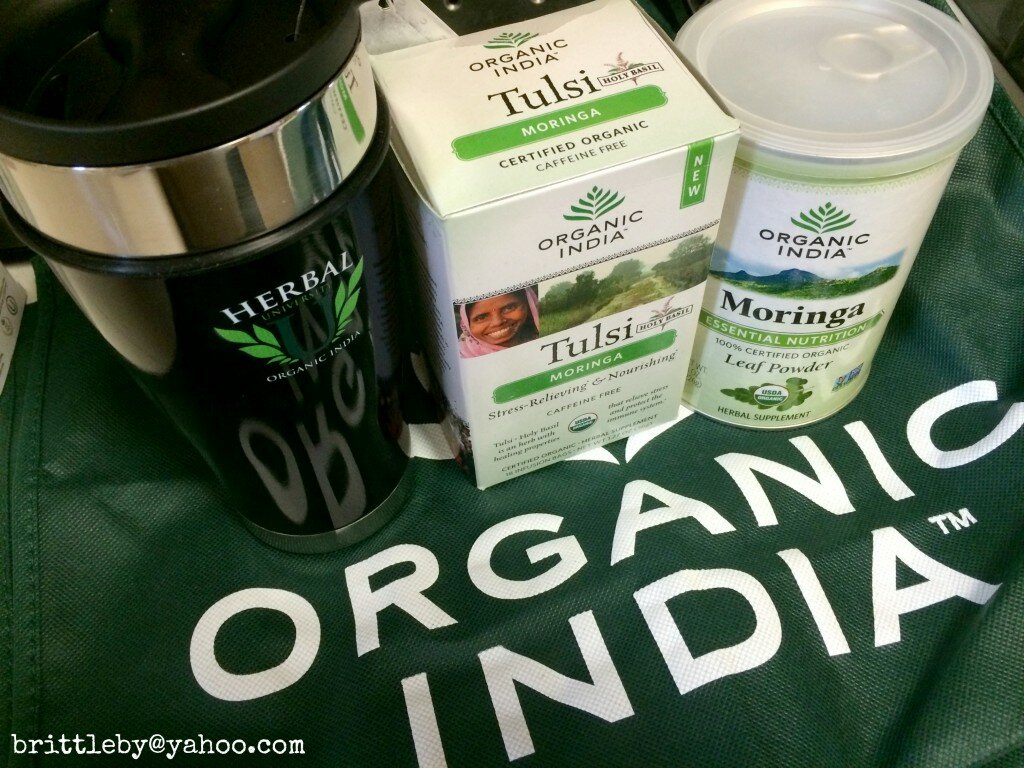 I was sent Organic India's Moringa Leaf Powder and Capsules, along with a variety of tea and herbal supplements.
Moringa Leaf Powder
You can mix it in soups, add it to smoothies, and sprinkle it over salads. You can combine it with almost anything to create a power-packed punch of nutrition. Moringa can even be mixed in with mac-and-cheese or other children's foods to add a serving of the green superfood to unsuspecting kids!
Moringa offers over 90 nutrients, 46 antioxidants, and an abundance of minerals. The leaves have been eaten for thousands of years as a superfood nutritional supplement. Often they are used to combat malnutrition in impoverished countries. Using Moringa as a dietary supplement can help restore nutritional imbalances in your diet. This concentrated superfood is both alkalizing and energizing, and is USDA Certified Organic, Non-GMO Project Verified, Kosher and Halal certified, gluten-free, and vegan.

Tulsi Tea
Tulsi, also called Holy Basil is revered throughout India as a sacred herb infused with healing power and is considered to be the "Queen of Herbs." Organic India offers 20 different options of Tulsi tea. Tulsi Tea offers stress relief, increased energy, and a boost to your natural immune system.
I was able to try the Moringa, Cinnamon Rose, Green, and Original. All of these teas help with relieving stress. They also help soothe, relax, uplift mood, and are full of antioxidants. The teas all have an underlying sweetness to them. The Cinnamon Rose has a unique sweet taste and is very soothing.

Herbal Supplements
Organic India combines the principles of Ayurveda to create their herbal supplement line.
 
Ayurveda is a complete healing system, combining mind, body and spirit that originated in India thousands of years ago.
With 24 options to choose from, you are bound to discover an herbal supplement that will benefit you. Each bottle comes with 90 capsules that are gluten-free, vegan, and nonGMO. I was given the opportunity to try a few out.
Moringa is made with one ingredient, and is alkalizing, energizing, and offers complete nutrition. Joy helps uplift mood, as well as boosts energy and vitality. The Tumeric Formula supports healthy joint function, promotes radiant skin, improves digestion, and supports healthy inflammation response.
Save 20% on Organic India products by using the code kiwi20.
You can find these Organic India products online. One 8 oz. canister of Moringa Leaf Powder retails for $22.99, and 90 capsules of Moringa retails for $19.99. The tea and herbal supplements range in price. They also offer bulk herbs.
Connect with Organic India on and .

I received this product for free from the sponsor of the Moms Meet program, May Media Group LLC, who received it directly from the manufacturer. As a Moms Meet blogger, I agree to use this product and post my opinion on my blog. My opinions do not necessarily reflect the opinions of May Media Group LLC or the manufacturer of this product.