I want to start making more cleaners for my home instead of buying stuff. I was inspired to make a foaming cleanser for my kids. All you need is a foaming pump, Dr. Bronner's Castile Soap, water and essential oils.
I reused a foaming pump that I had or you can buy one. Fill it up with 1/3 Castile soap, then add essential oil. You can add 10 drops of Tea Tree oil since it is antibacterial. You can also add 10 drops of another oil. Or you can just do about 20 drops of a random essential oil. I would recommend lemon, orange or grapefruit for kids!  Then fill the rest of the container up with water.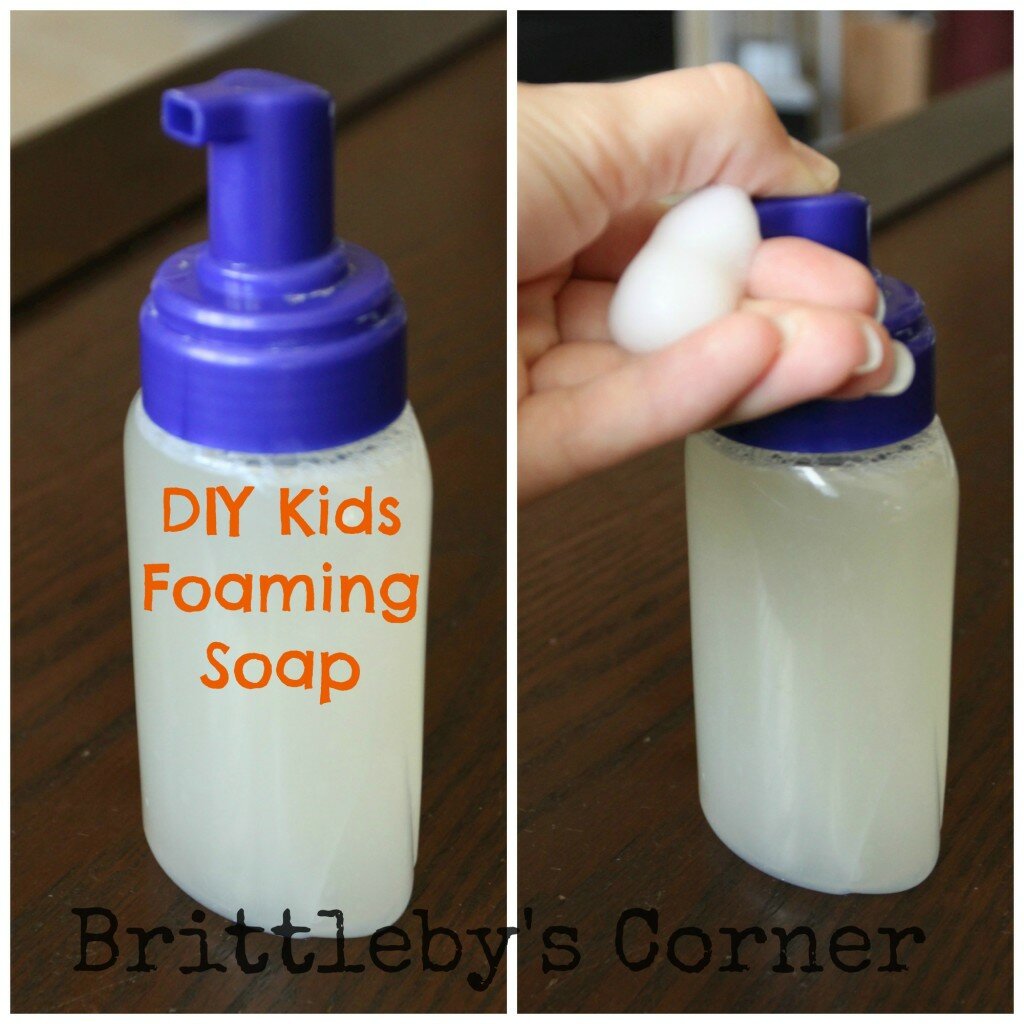 I created mine with tea tree and orange. It smells great and my kids love it. You can adjust the ratios to fit your needs!
Have you ever used Dr. Bronner's or essential oils to create a soap or cleaning product?