I participated in an Influencer Activation on behalf of Influence Central for Boys & Girls Club of America. I received a promotional item to thank me for my participation.
Smart nutritional choices, active lifestyles and self confidence are integral to helping youth reach their full potential. Unfortunately, many of today's young people lack the tools and resources needed to learn the basics of healthy lifestyles and the importance of developing a positive self image.
The Boys and Girls Club of America has come up with a Game Plan to help families stay healthy. The best part is that it encourages family participation. The Game Plan covers different activities for the Mind, Body, and Soul. The activities are aimed at children and teens, but encourage the whole family to participate.
Nearly 3 out of 10 kids in the United States are either overweight or obese. It is extremely important to engage kids and teens to be healthy and active to achieve a great future. Did you know that youth should participate in moderate to vigorous physical activity for at least 60 minutes per day? Yet only about one-quarter of youth in the US ages 12-15 are meeting that recommendation. We need to inspire our kids by example. What we eat, where we go, and what we do, are all indicators to how our children will eat and behave. Let's get moving as a family!

The Triple Play program exists with support from partners, The Coca-Cola Company and Anthem BlueCross Foundation.  Boys and Girls Clubs will build the next generation of leaders, motivating kids to be healthy through nutrition and health education, more access to healthy foods, avoidance of risky behaviors and a lifelong commitment to fitness. Triple Play was created by a team of experts at BGCA. The nutrition component of the program was developed in collaboration with the U.S. Department of Health & Human Services.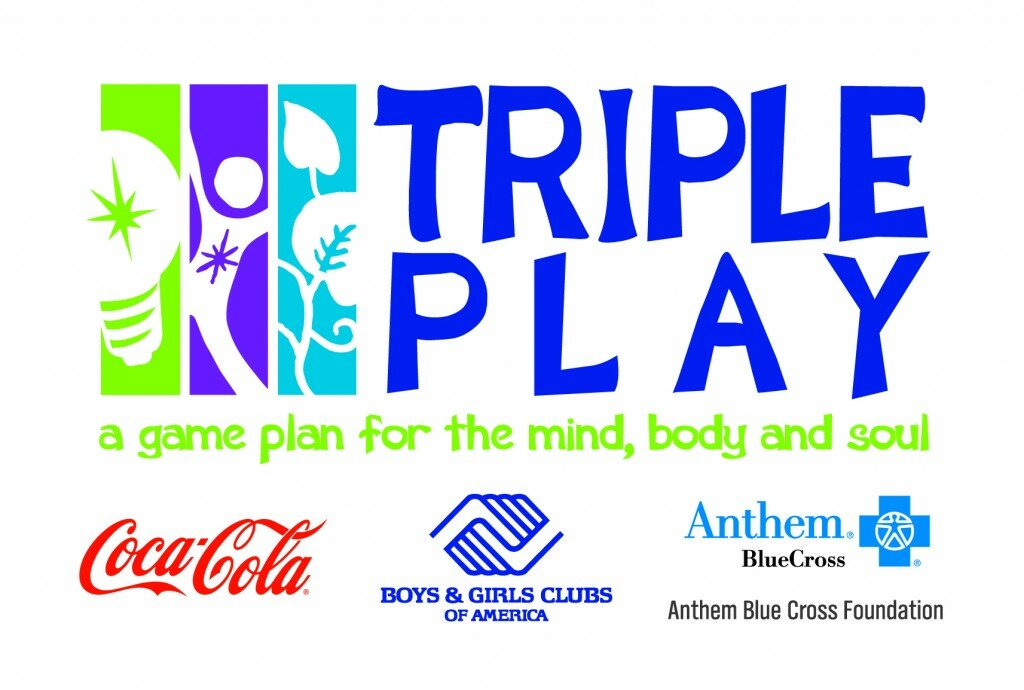 The Triple Play Parents Game Plan offers a holistic approach with three key areas of focus:
Mind: Develops a knowledge base for young people to acquire healthy habits, such as making smart food choices, understanding appropriate portion sizes and creating fun and balanced meals.
Body: Promotes young people becoming more physically active through fun daily fitness, including activities to get kids active and moving.
Soul: Strengthens interpersonal skills, positive behavior and good character through social recreation programs and activities.
My family decided to get our bodies going at our local pumpkin patch. At our family outing, there was a huge pile of haystacks. Instead of sitting and resting, we came up with a game up going up and down the haystacks. My kids figured out that hopping down and lunging up were the best options. It was fun to play as a family.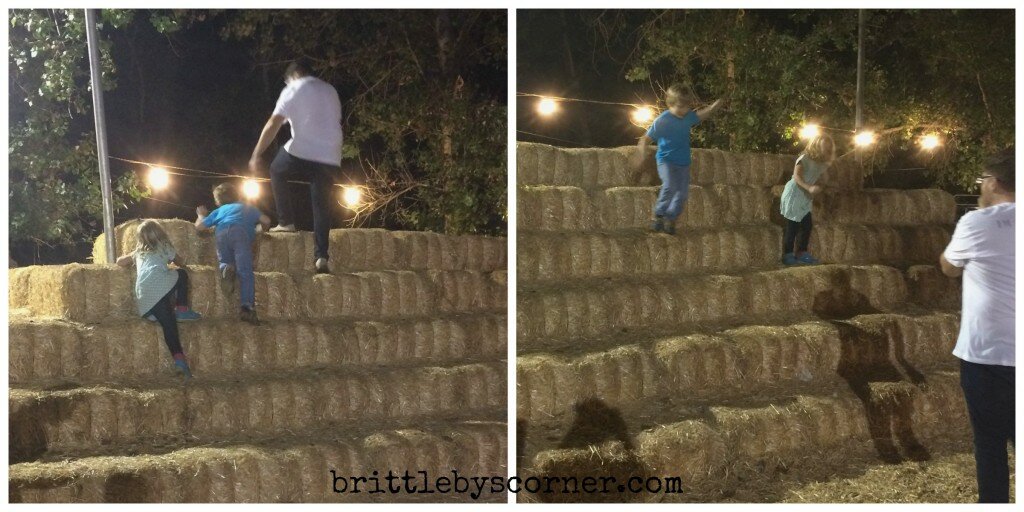 Your family can make up games on your outings, but if you want a list of ideas, check out the Game Plan here. You can download it and find many ways to get your whole family moving together. There are great suggestions for food and games for your body and your mind. My kids love playing I Spy. It helps develop their vocabulary and understanding as well as provide a distraction on long car rides. Everyone has time to get active. I challenge you to set aside time and do some of these activities together.