This post contains sponsored material.
Whether you're pinching pennies as a stay-at-home mom or just looking to save a buck as a busy career professional, there are many ways you can reduce your bill when shopping online. Here are five of the easiest!
1. Shop at the Right Time
Why pay full price on Wednesday when you can wait until Friday and take advantage of a limited-time weekend deal? Why shop during November when Christmas specials are just around the corner? Instead of whipping out your credit card whenever you feel the itch, make your shopping schedule conform to the deals available to you.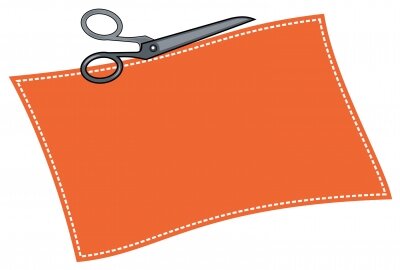 2. Ask for Coupons
Believe it or not, many manufacturers will send you coupons if you just email them and ask. This is because they want consumers to buy their products, so if you express interest in them, you can get all kinds of deals and discounts by companies looking to hook their next loyal customer.


3. Join Coupon Sites
If you don't feel like contacting companies directly, you can always browse a coupon site like DontPayFull.com. They'll keep you appraised of deals, discounts and freebies for all of your favorite brands, and you don't have to do a thing except check their website or subscribe to their newsletter. You can get special prices on products you already buy delivered straight to your inbox!
4. Mind the Shipping
Is there a special promo code you can enter for discounted shipping? Or will you receive free shipping if you spend over a certain dollar amount? Keep an eye out for delivery deals that can save you tons of money on this necessary but often expensive evil. It may be worth spending a little more in the short-term to save money in the long-term.
5. Look for Bulk Prices
If you're buying something in large quantities, bulk prices can be a great way to save. Instead of paying for each product or delivery individually, you can pay one simple fee for the whole shebang, thereby saving you money and making the whole shopping process a lot more convenient.
These are just a few ways to save money while shopping online. It doesn't matter if you're buying clothes, groceries or priceless antiques; as long as you're dedicated to getting the best deal, you can save tons of money by putting forth the effort to do so.

Image courtesy of vectorolie at FreeDigitalPhotos.net