This post contains sponsored material.
 
Anyone who's ever lived in a small home knows that there's a definite art to making the most of the space you have. Here are a few ways to turn a small home into a big comfort.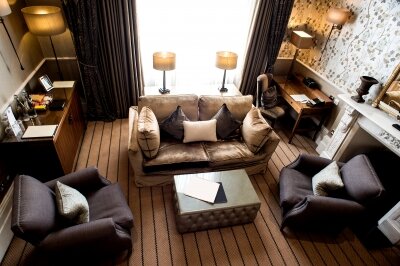 Image courtesy of stockimages at FreeDigitalPhotos.net
1. If possible, measure and plan ahead. When you know that you're going to be moving into a small apartment or home, you'll be able to plan ahead in order to make every inch count. Take measurements of the rooms as well as other elements that will affect room layout, like windows and the ceiling.
 
2. Figure out how you can arrange your home for functionality, not just appearance. What will you be using regularly? What isn't a priority? You may need your office separate from your bedroom so you're not tempted to work late into the evening. You may want your bookcase in your living room because that's where you enjoy reading.
 

3. Figure out what you want to display or keep out for easy access and what you should hide. The more you stash, toss or give away, the less cluttered your home will look. Clutter can make even a huge home look cramped! Wondering where to shop for your holiday decorations? Read Balsam Hill reviews for help with making your decision.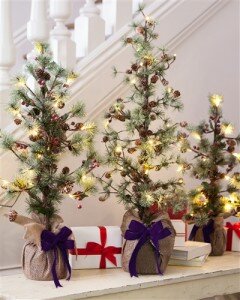 4. Pick a color palette. When you stick with one main theme, your entire home will look cohesive. Plus, you may notice that the entire space looks larger. It'll also be easier to select pieces moving forward because you know you're sticking with one theme.
 
5. Shop for items that are movable or convertible, or both. These items are multi-functional and flexible when it comes to where they're located. Seating on wheels and foot rests that double as storage are good starters. You can also look for a platform bed with pull out drawers.
 
6. Make it easy to host company. Keep an inflatable bed in your closet or invest in an armchair that can convert into a bed. When you know you can have people over, you'll fret less about the size of your home.
 
The more work you put into a small space, the more it will feel like home. Before you know it, you'll forget the limited square footage and simply enjoy living in it!