We don't currently have cable so my kids watch TV shows and movies on the internet. Amazon Studies has just released a new TV show called Annedroids on July 25th. This original kids series is designed for kids ages 4-7. My kids are 5 and 6 so this is perfect for them.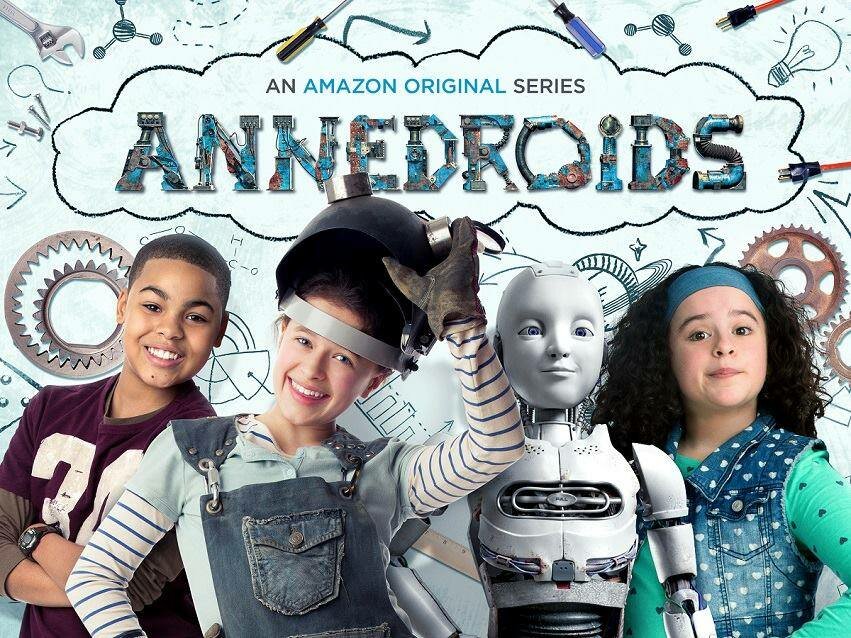 Annedroids is Amazon Studios' third original kids series. It can be watched on Prime Instant Video. This science based action series, created by JJ Johnson, follows three kids as they immerse themselves in the world of science. This show inspires kids to creatively think. Amazon's goal is to inspire lifelong learners and provide children with the skills that will help them find personal and professional satisfaction in their future.

In the first episode my kids were introduced to three characters. My children were immediately drawn into the story. In the first episode, Nick, a young boy, moves to a new neighborhood. He soon makes a friend with his next door neighbor Shania. As they are playing in the neighborhood they stumble into a junk yard and find Anne, an eleven year old genius and kid-scientist. She has invented and built her own amazing androids. Together the trio team up and make scientific discoveries as friends. There are currently 7 episodes available to watch.

In the first episode my kids were fascinated by the droids. They were mesmerized by what was going on with the kid scientists. When the droids came to life I saw their eyes light up! They wanted to keep watching the episodes and not take a break. As a parent, I was impressed by the scientifiic vocabulary that was being shared. Right off the bat, my kids learned what a "Hypothesis" was! This series is not only entertaining, but also educational.
Check out Annedroids on Prime Instant Video. Earlier this summer, Amazon Studios released two additional children's series: a stop-motion animated series encouraging creative scientific discovery called Tumble Leaf and an interactive art adventure for preschoolers called Creative Galaxy. Hop over and check out these three Amazon Studios series.