Product was given to me in order to post my honest opinion.

One thing I love about being a blogger, is connecting with other bloggers. One blog I have started following recently is Organic Sunshine. Nicole features amazing recipes and awesome product reviews. I also love entering her fun giveaways! Other than blogging and being a stay at home mom, she has ventured into creating a line of natural and organic bath and body products. Her Etsy shop, It's the Balm, features lip balms, lotions, scrubs, a bath balm, a moisturizer, a cleanser, and more!
I love supporting work at home moms, especially when it comes to natural bath and body products. I was sent some amazing products to try. Nicole uses essential oil to scent her products which means that there are no artificial fragrances. Her products are also:
• NEVER TESTED ON ANIMALS
• Paraben Free
• Phthalate Free
• Petroleum Free
• Phosphate Free
• Sulfate Free
• Detergent Free
• GMO Free
• Biodegradable
• Mild and Nourishing
• Safe and Effective
Like I have mentioned many times on my blog, I love pampering myself. I feel like I am doing my body good when I use scrubs and other natural bath products. I told Nicole that my two favorite scents were citrus and lavender, so she sent me some different products to try out. I was sent the Natural Essentials Kit in the Sweet Citrus Scent. This kit includes Citrus Sugar Scrub, Whipped Body Cream (Sexy Key Lime), Linen Spray – Sweet Eucalyptus-Spearmint, Lip Balm – Key Lime Kiss. I love lemon, lime, and grapefruit scents, so I knew that this sweet citrus scent would be wonderful. It is a great summer scent!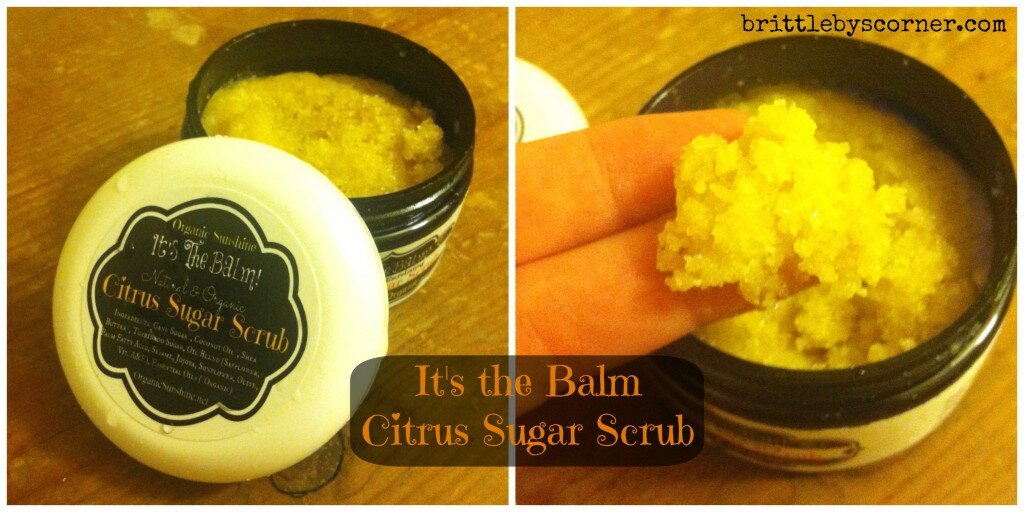 The Citrus Sugar Scrub felt great on my arms and legs in the shower. The Key Lime Kiss lip balm was creamy and moisturizing. The Sexy Key Lime Whipped Body Cream is light and fluffy, and really moisturizing. The Eucalyptus-Spearmint Linen Spray is great for relaxation. I think this would also work great when you are starting to feel stuffed up or have a sinus infection. The scent is strong but soothing! I LOVED this kit!!!

I was also sent the Eucalyptus-Spearmint Cooling Foot Scrub. AMAZING! I sat on the edge of the bath tub and scrubbed my feet. It was oily and left my feet feeling incredibly soft. Next time I want to soak my feet in a small tub, scrub them and then let them soak with the scrub on my feet so it would be a complete aromatherapy experience.

One of my favorite products, that I don't use that often but wish I did, is bath bombs. The Lavender Bath Bombs are made with lavender petals, so not only was the fizzer relaxing, I felt like I was at a spar with the petals floating around me! This bath bomb is soothing and perfect for to use before a good nights rest.
Along with the bath bombs, I was sent the Lavender Linen Spray and Lavender Body Lotion. This lavender mist is perfect to help calm you and ensure a sweet dreams. You spritz it on your sheets and let it dry a few minutes before climbing in. The lotion is also great to help calm and relax you, so it is a great evening moisturizer. I put lotion on my hands every night so this is perfect to keep next to my bed.
You can read every ingredient for every product on Etsy. Every ingredient is natural and organic. Everything from It's the Balm is perfectly scented and wonderfully made. I loved everything and I want to try more of her products. I would love to start making my own bath and body products, but until then, I will be supporting small businesses that truly create natural products without all the junk in them!
Connect with Organic Sunshine on , , , and .
Nicole would love to give one of my readers a chance to win a Natural Essentials Kit in either Lavender or Sweet Citrus. Come back on June 16th for your chance to win a kit of your choice in the Green Your Summer Giveaway Hop. Interested in an extra entry? Visit It's The Balm and leave a comment below telling me what product you would like to try.