Product was given to me in order to post my honest opinion.

Everything we put in our bodies gets absorbed and used. That is why it is important that whatever you put in your mouth is wholesome and natural. Primal Essence produces superior quality liquid herb and spice water-soluble extracts, which they have been supplying to food and beverage industries, and the food service industry. Now they are introducing a new line of direct-to-consumer products, starting with a line of Organic Super Teas and Infused Coconut Oils.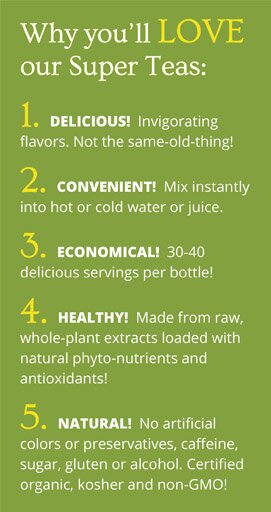 The Organic Super Teas are concentrated and come in a pump. Just 2-3 pumps into hot or cold water and you have instant tea. The concentrate is made with whole plant extracts. There are currently 6 different super teas: Classic Chai, Ginger Zing, Lemon Ginger, Peppermint Splash, Vanilla Chai, and Tumeric Tulsi. You can read the ingredients for each tea on the website.


The Organic Infused Coconut oils come in both savory and sweet options. No matter what you are cooking, you can find a Primal Essence infused oil to compliment your dish. The infused oils already contain the spices you need to complete your dish. You can add them when you are baking, cooking, and even melted over popcorn. The possibilities are endless!
The Savory Oils include: Garlic Onion, Indian Curry, Italian Herb, Lemon Pepper, Smoked Chili, and Thai Curry. Don't they all sound amazing? One of the best features is that there is no added salt, just extracts to fully flavor your meal.
The Sweet oils include: Cinnamon Sweet, Ginger Sweet, and Vanilla Sweet. These are sweetened with Stevia. You can use these as a butter substitute on toast or pancakes.
You can read the list of ingredients for each oil on the website.


I was sent the Lemon Pepper Savory Coconut Oil and the Ginger Zing Tea. The super tea concentrate is easy to use. I just heated up water and squirted in 2 pumps. I added fresh lemon and honey, and it was perfect. Ginger isn't my favorite flavor, but I know that is has so many benefits, especially when you have a sore throat. This tea will be gladly drank whenever I feel under the weather! The Lemon Pepper Coconut Oil would be a perfect glaze for fish. I have always love the taste of lemon pepper, so this oil is perfect! It is really easy to use and conveniently pre-seasoned. I love that everything is organic at Primal Essence is made with organic and all natural ingredients!
You can purchase these products directly from Primal Essence or you can buy the and on . The teas range in price from $8.95 to $10.95. the coconut oils range from $9.65 to $10.75.
Connect with Primal Essence on and . You can also sign up for their newsletter for news, updates and special offers.
What Primal Essence product would you most like to try?