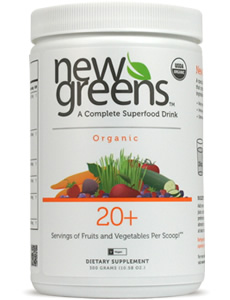 I am always looking for ways to get extra fruits and veggies in my diet! With this upcoming season of gorging yourself with lots of not-so-good-for-you food, having a supplement that contains fruits and veggies is not such a bad idea! Pure Prescriptions has created a line of NewGreens, a healthy drink mix that contains fruits and veggies.  There are three different kinds of NewGreens to choose from: Organic, Berry and Original. You can mix the NewGreens by adding one scoop to 10 oz. of juice, cold water or your preferred milk such as rice, almond or soy.
I was sent the Organic NewGreens which has over 20 servings of fruits and vegetables per scoop! It is a 100% Vegan friendly blend of five proprietary formulas developed by doctors that support body repair and longevity, immune system health, optimum digestion, detoxification support, vitality, and mental clarity. NewGreens Organic contains 44 different super foods, antioxidants, fibers, detox blend and a healing enzyme blend.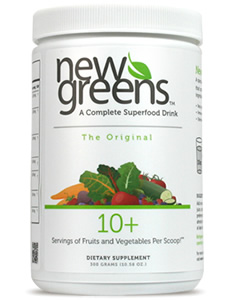 I am too chicken to try the NewGreens by itself. If I wanted to try it that way, I would just mix it with Almond Milk! Maybe I will try it this week! What I have been doing with it, is adding a half scoop to my Banana, Peanut Butter, & Chocolate Smoothie recipe! I can tell that it is added because the normal taste is slightly off, but it doesn't taste bad! My kids can't tell the difference and I love that I am adding some extra fruits and veggies to their day!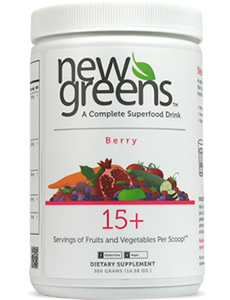 The Original has over 10 servings of fruits and vegetables and the Berry has over 15 servings. The Berry NewGreens has a berry taste

and contains super fruits Açaí and Goji berries.
You can buy NewGreens on the Pure Prescription website. The Berry is $44.97, Organic is $49.97, and The Original is $39.97.
Connect with Pure Prescriptions on and .
Which NewGreens formula you would you most like to try?