I participated in an Influencer Activation on behalf of Mom Central Consulting for State Farm. I received a promotional item to thank me for participating.
Communities across the United States and Canada answered the call from State Farm to help create a positive impact in their community and submitted 4,000 causes as part of this year's State Farm Neighborhood Assist. Now the top 200 causes have been selected by the State and they need your "assist" to help vote them into the top 40. From April 28 through May 16, anyone who has the free State Farm Neighborhood Assist Facebook application can vote daily for their favorite cause, or causes, and help bring $25,000 to the top 40 votes.

For a better understanding of the Neighborhood Assist Program, take a look at last years Grant Recipients:
You can vote today! Visit the State Farm Neighborhood Assist Facebook App to vote.
Since I live in California, I voted for local programs. One that stood out to me was the Harmony Project, located in Los Angeles. This project allows every student in the program to use an instrument, as well as have weekly lessons, performance opportunities, juries, field trips, and a variety of supporting services. For as long as students remain in the program and in school, they have a musical instrument to take home and use as their own.

It is very important to give back to your community. I have been involved in many volunteer projects ranging from packaging food for Africa, planting a community garden, running a church program for kids, and helping the homeless. I love when my kids can get involved. Since we have moved to the Santa Barbara area, I haven't participated in any community service, but my family and I are signed up to do a community project this upcoming weekend. I have been talking to my kids about it for a while now, telling them all that we are going to do. It is important for my kids to understand that giving and sharing is an important part of life.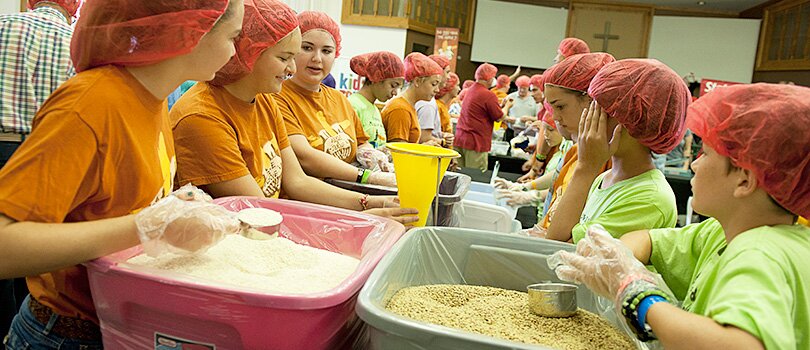 If my community were eligible in the State Farm Neighborhood Assist voting, I would love to see more programs offered for children. I live among college and doctorate students who don't have a ton of money. I currently live in housing for students, especially for families. There are tons of kids around here and I would love to see more programs offered for them.
You can vote up to 10 times everyday. So go so that the top 40 programs can each receive $25K!