Product was given to me in order to post my honest opinion.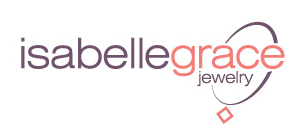 As the years go on, I try to find more meaningful gifts for my mom. My family recently moved away from both my parents and my in-laws. This has left some very sad grandparents. When I saw that Isabelle Grace Jewelry can be personalized, I knew that I would find something that would suite my mom.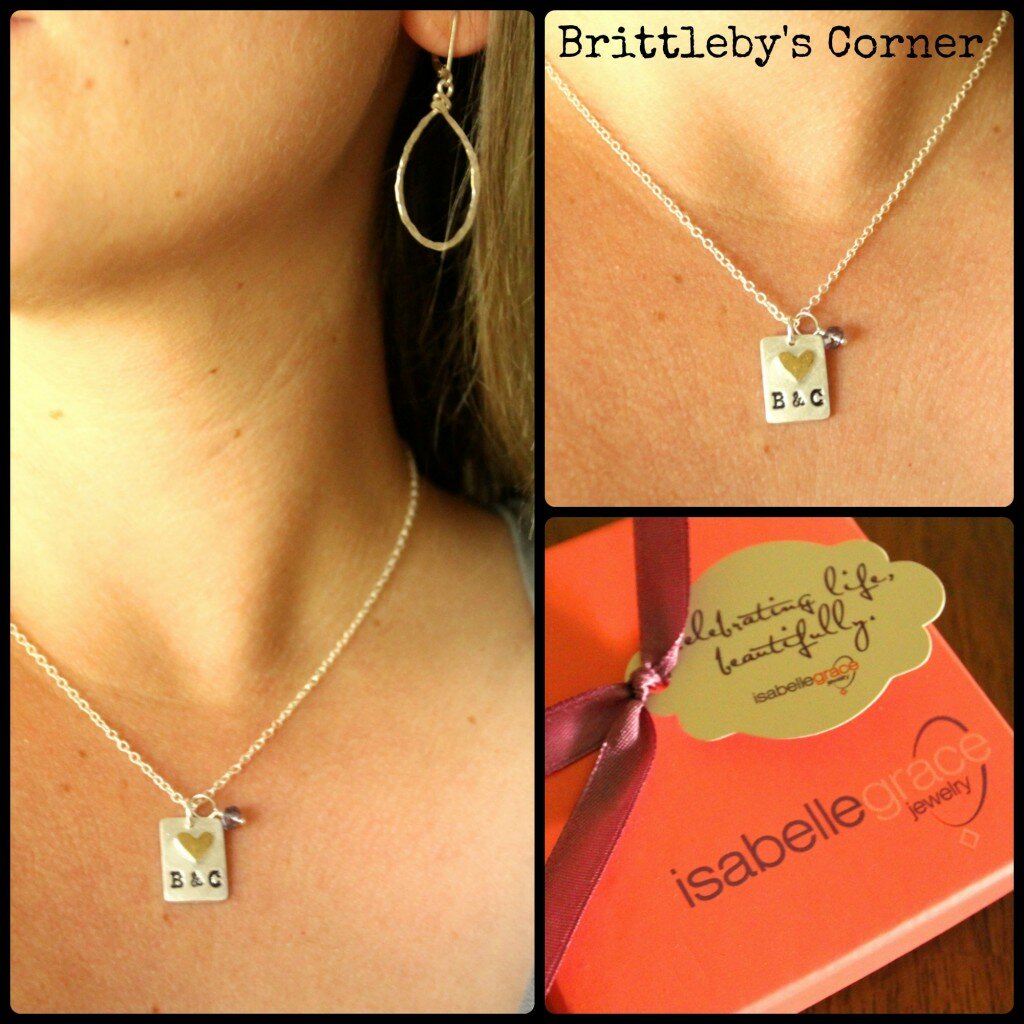 Isabelle Grace Jewelry is all created and assembled by hand, here in the USA.
What makes Isabelle Grace Jewelry so special? Honestly, it's every one of our customers! When someone comes to our site and puts together their own one-of-a-kind piece by selecting from our personalized charms, initials , and semiprecious stones to create a piece that tells their story. Whether celebrating a birth, wedding or any of life's milestones, our jewelry is more than an accessory, and makes a memorable gift for friends and loved ones. ~ Source
The Little Love Necklace is one of their many necklaces that can be personalized. This makes the perfect sweetheart necklace since it also has a gold heart. This charm can come two ways: as a dangle or stationary. Pictured above is the dangled version. This charm can be added to an existing piece of jewelry or it can be worn on the chain it comes on. The Little Love charm is made of (.999) fine silver and accented with a 22kt gold heart. The charm is about 1/2 inch wide by 5/8th inch long. It can be personalized with up to 3 characters. You can add up to 3 different charms to this necklace and you get to pick your chain and chain length. This necklace also comes with a semiprecious stone.
I thought this necklace would make a perfect gift for my mom with my kid's initials on it. Ben and Chloe love their Nana and now she can always carry them around with her. I will leave it up to her whether she wants that extra stone on the necklace or if she likes the necklace with just the charm. I like the way that the charm and stone look together. The charm is just the right size in my opinion; not too big. It is an elegant charm necklace. I think this necklace would make any woman happy, especially if it is initials of you and your sweetheart, or your kid's initials.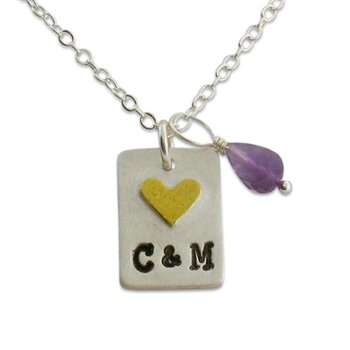 You can buy the Little Love Necklace for $85 along with other necklaces, bracelets, and earrings. Consider buying your loved ones personalized jewelry this Holiday season. Order personalized Jewelry by December 9th in order for it to arrive before Christmas.
Connect with Isabelle Grace Jewelry on and .