As you might remember, my family loves Real Kids Shades!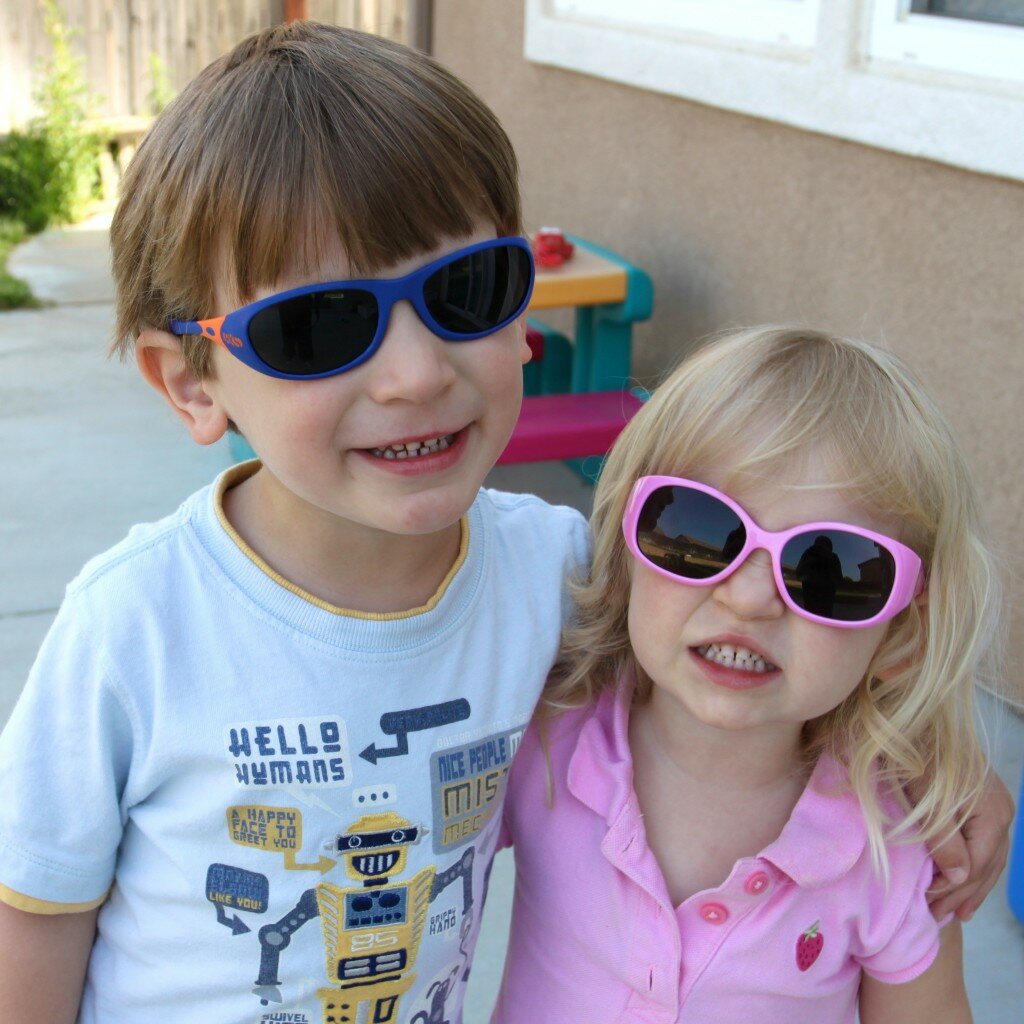 Here are my Benjamin and Chloe sporting their cool shades! I love this picture.
Currently, Real Kids Shades is offering 2 Facebook Promotions! Both promotions run till September 27, 2012.
For the first promotion Real Kids Shades is offering 20% off all items on their website. All you need to do is sign up with your name and email address HERE to register and receive your coupon code.
The second promotion is for a chance to win a $250 Visa Gift Card from Real Kids Shades!!! This gift card is just what you'll need to cover some of those inevitable back to school expenses (and maybe buy your kids some cool shades)! Click HERE and all you need to do is enter your name and email for a chance to win!
Sunglasses are important gear for your child during back to school time and throughout the year! Your child's backpack should always have a pair of sunglasses handy so they can put them on when they're outside at recess, or walking home from the bus stop.
I have learned the importance of children wearing sunglasses. And don't let those clouds fool you…the sun is still shining through and can deliver as much damage to your eyes. My kids wear their shades everyday in the car, I am glad they are used to them now and want to wear them…plus I think they are so cute when they do!
So go get your discount and enter to win a Visa GC today on the Real Kids Shades Facebook page.
Do your kids wear sunglasses? What would you do with $250 Visa gift card?
I will be receiving a pair of Real Kids Shades for posting about these promotions. Although I will receive this product at no charge, all opinions expressed in this post are my own.